My ETF momentum strategy gained 1.90% in March giving it a 4.16% return year-to-date and 4.38% 12-month return. Volatility has ticked up a little since the end of February but is still in my comfort zone.
For the first time, I am holding a water ETF namely CGW (Guggenheim S&P Global Water).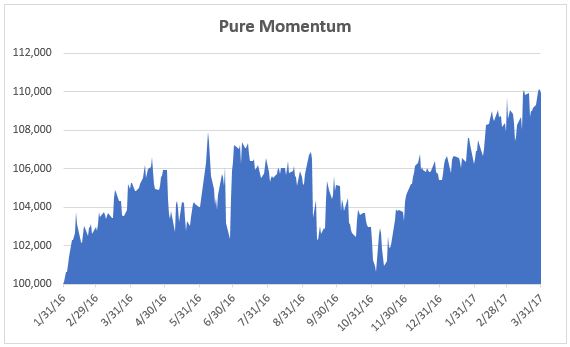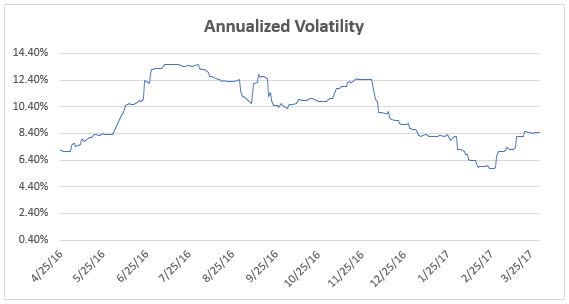 Daily portfolio values are provided by Collective2.