I listen to a lot of investing podcasts and thought I would share some insights from recent episodes.

In Planet Money's latest podcast it was noted, rather casually I might add, that stock pickers were being replaced at major firms by computers. An informative article from Fortune provides some of the details on lay offs at BlackRock, Paul Tudor Jones' firm, Stephen Cohen's family office and Ray Dalio's Bridgewater. If a stock picker is using a rules-based strategy to select stocks, do you think it should come as a surprise that software is taking over that person's job? I don't. As a matter of fact, I expect to see a continuation of this especially of financial firms reducing their head count. AI is progressing very rapidly and if your job involves sitting at a desk and performing repetitive tasks, you should ask yourself if you can be replaced by software and what you are doing to prepare for the eventuality.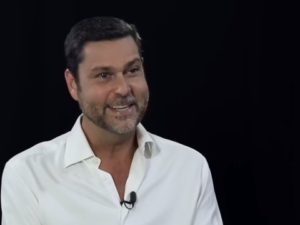 Former global macro fund manager Raoul Pal (@Raoul GMI) has been in a number of podcasts that I listen to lately. Raoul is one of the founders of Real Vision TV which I haven't subscribed to yet but am about to start a trial subscription. If you haven't heard of Real Vision TV before, it appears to be well worth your effort to visit their site. On The Meb Faber Show, Raoul discussed his belief that there is a high probability of a recession in the US very soon based on his research of recessions in the past 100 years. From Yahoo Finance:
He recently spent time looking at US recessions in general. What he found was that every single one in the last one-hundred years occurred during or right after an election. Specifically, when there's a two-term incumbent change.
"I recently noted that since 1910, the US economy is either in recession or enters a recession within twelve months in every single instance at the end of a two-term presidency… effecting a 100% chance of recession for the new President,"…
For more on Raoul's view regarding the possibility of a near-term recession, you should listen to the podcast with Meb Faber. I think you will be fascinated with this particular podcast.