This is getting repetitive but in a good way! Another month, another positive return. For May, my ETF momentum strategy produced a return of 1.76% The CAGR now stands at 9.7%. My Gain to Pain Ratio is 2.39 and my Profit Ratio is 1.74.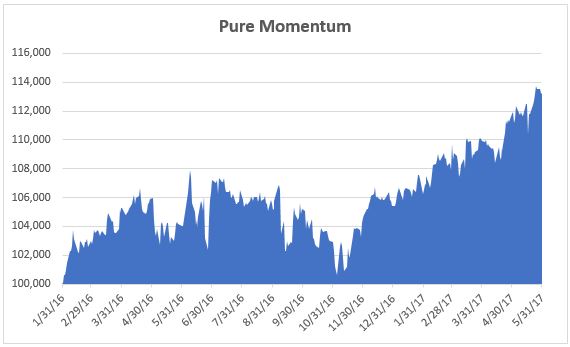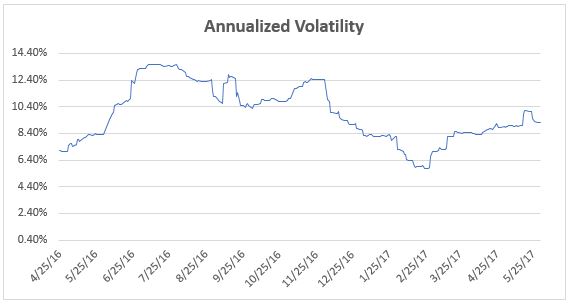 Even though I am using just under 30% leverage, annualized volatility remains comfortably low.
The past seven months make momentum investing seem easy but we all know that a slow, steady rising equity curve isn't the norm especially for someone using leverage. Volatility will return at some point and I will reduce leverage as required.
Happy investing!