For eleven consecutive months my ETF momentum strategy has posted gains giving it an eye-popping Gain to Pain Ratio of 3.34. My strategy gained 1.25% in September giving it a year-to-date return of 12.6%.
The largest holding for October is EWJ (iShares Japan).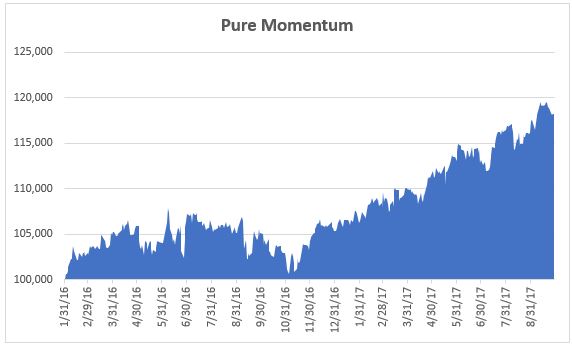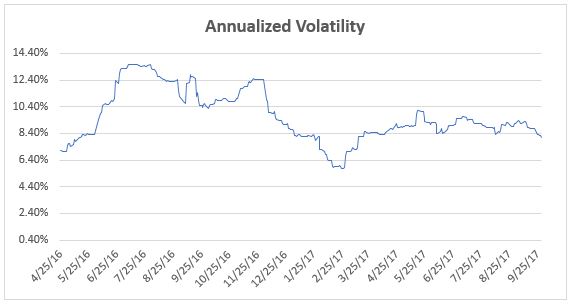 I do track my strategy against a global passive ETF strategy and for the first time my strategy has outperformed the global one on the basis of total return.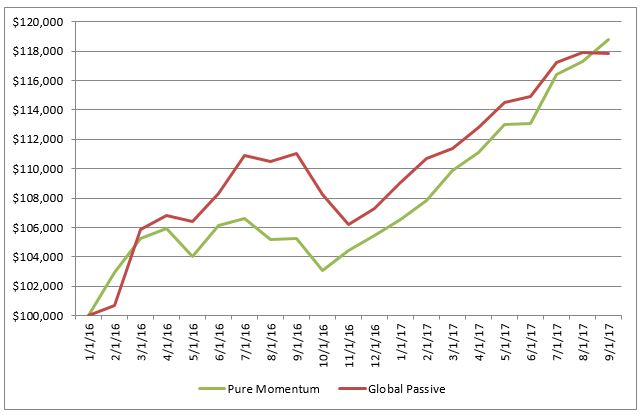 Total return is only one performance measure. My strategy has a lower volatility of monthly returns (1.39% vs 1.58%) and a higher Gain to Pain Ratio (3.34 vs 3.23) compared to the global passive ETF strategy. Keep in mind that momentum strategies rarely outperform in a bull market. They are designed to minimize draw down in a bear market and thus end up further ahead than a passive strategy in the long run.