Another month, another great performance. My strategy produced a 3.0% return in November and again volatility remains exceptionally low. Nobody knows how long this regime of low volatility will remain but strong gains with minimal draw down can make investors very comfortable if not overconfident and we must be aware that higher volatility will return some day and monthly losses will be more prevalent than they have been for the past two years.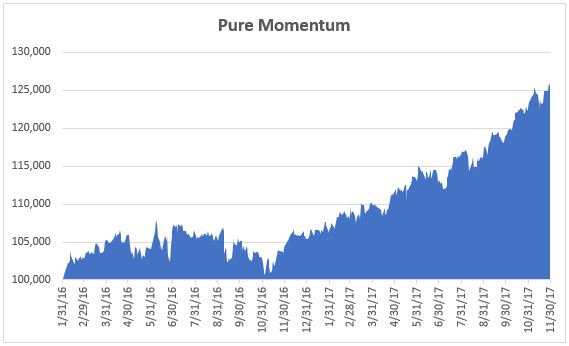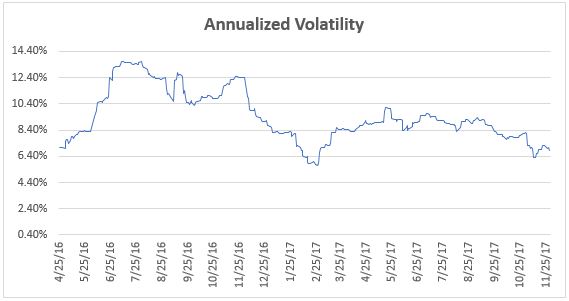 The low volatility combined with consistently positive monthly returns has resulted in a Gain To Pain ratio of 4.52 which is beyond exceptional and which I expect to be lower in the future.

You never know what path your monthly returns will follow. My strategy has now provided 13 months of returns without a loss. I couldn't have predicted that. Yes it feels good but one must never confuse a bull market with brains. As per the chart below, anyone following a global passive ETF strategy has done almost as well as my strategy. The true test will come when the markets become bearish and every investor's willingness to stick to their strategy (if they even have one) is tested.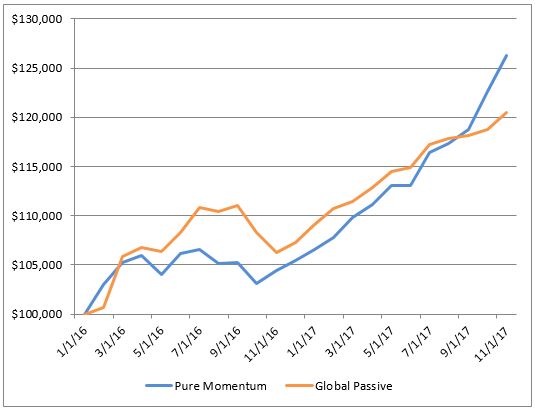 My holdings remain unchanged from November to December with my largest holding being EPP (iShares MSCI Pacific ex-Japan).
I track the performance of my ETF strategy on Collective2.