This past week, I bought back two puts: MRVL for an annualized return of 39.4% and INTC for an annualized return of 59.5%. With those trades closed, I opened two new trades: a Feb 19 $44.00 MRVL naked put and a Feb 19 $140.00 QCOM naked put.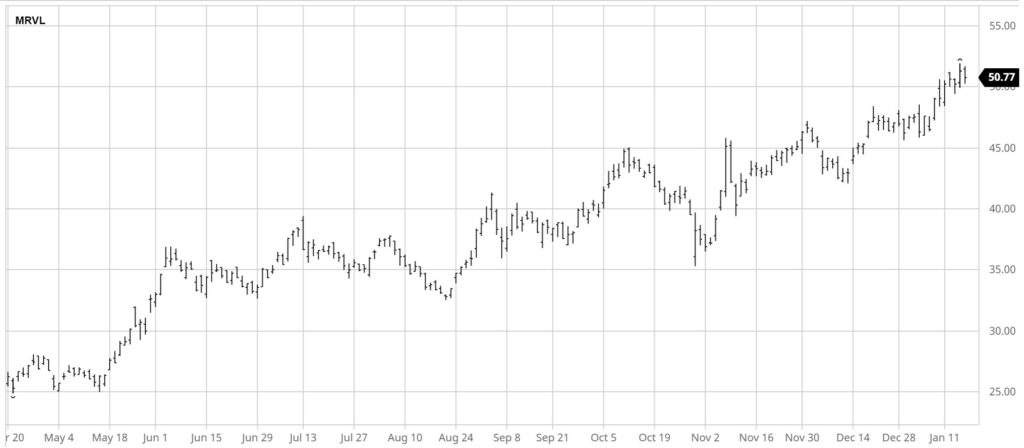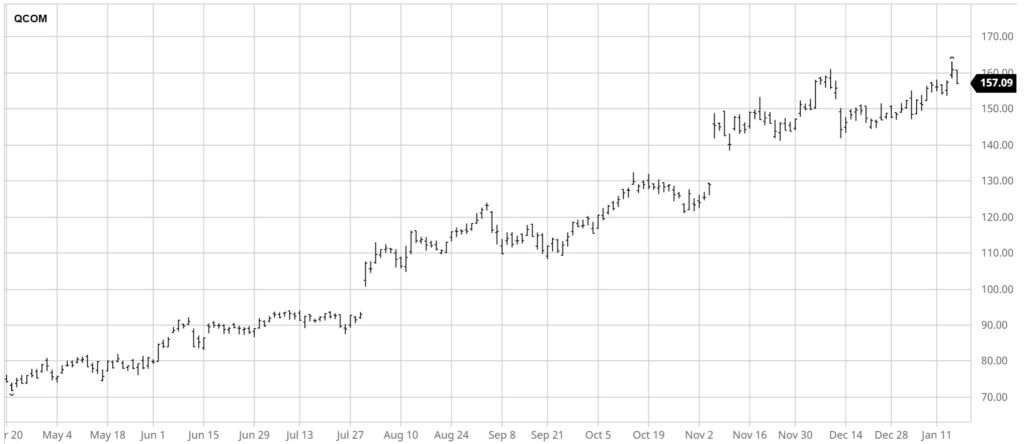 Currently, I have seven open naked put trades.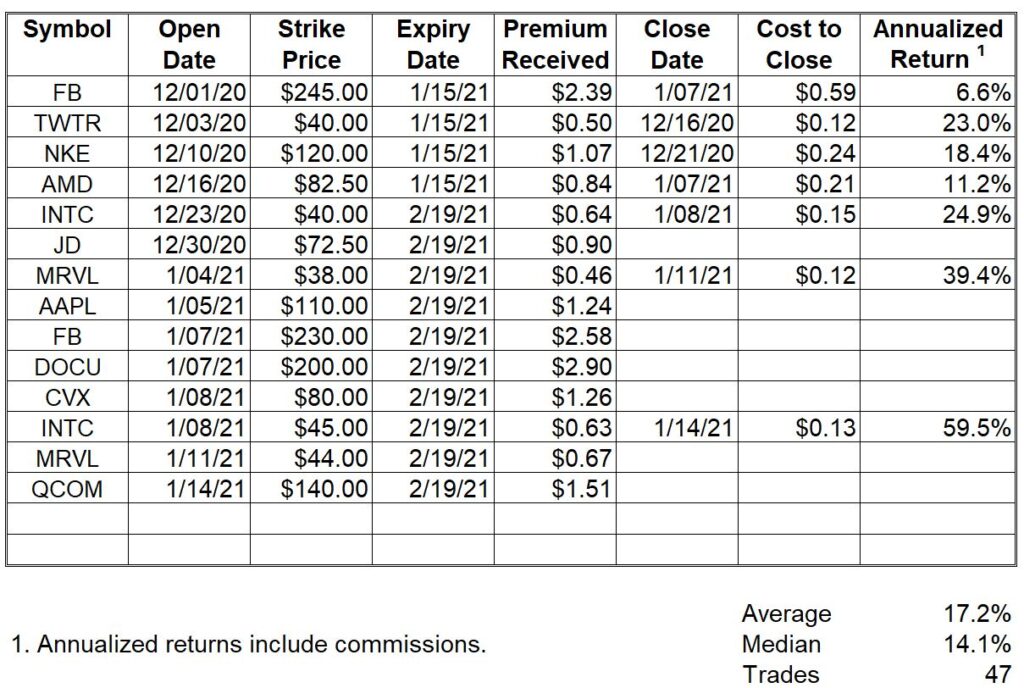 As I did last week, for something different I will end with a personal picture. The small building shown below was originally a one-room school in Bobby's Cove, Newfoundland. It was purchased by a family from Cottrell's Cove in 1930 and towed by horses across the sea ice in the winter to be used as a convenience store. With time, the family built a new store and used this building as a warehouse. Sometime in the 1980s the family no longer had a use for this building so it sat unused for decades. My late father purchased it and had it moved a short distance and a small wharf constructed in front of it. The wood siding was in need of replacement so this past summer I had the building restored. It used to be beige like the building to the right in the background. It took me several weeks to find the right colour and I am very pleased with the restoration.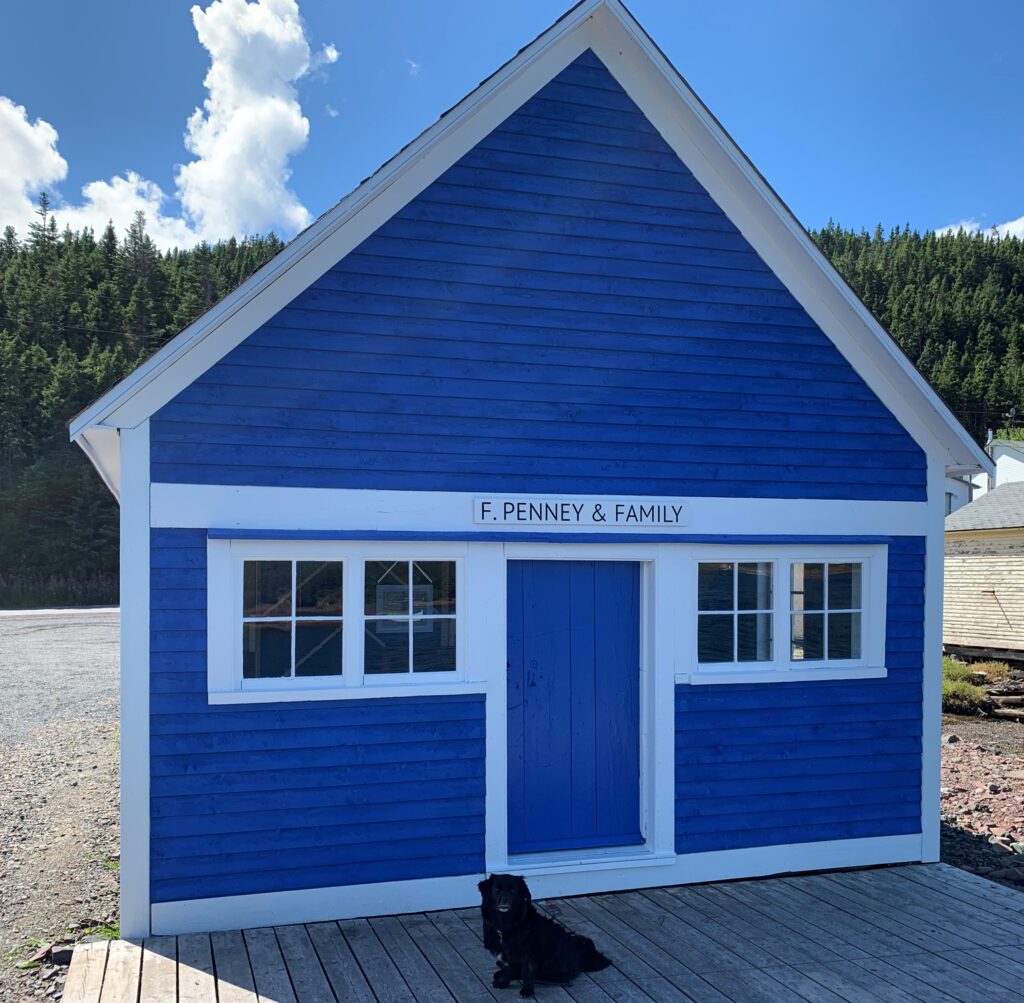 For those of you who have subscribed to my site and receive my posts by email, I hope you enjoy seeing my part of the world. From reviewing the list of countries that my subscribers are from, most subscribers aren't from Canada so I hope you these pictures are interesting for you. If you prefer that I not include them, please let me know.
All the best in trading and in life.