On March 25, I closed my covered call trades with Apple and Pinterest one day prior to the expiry date. In both cases, the stock prices had fallen below the purchase price significantly enough that both trades produced losses. I did have the option to allow the calls to expire and sell new calls but there is a "stock selection" reason for me not doing that.
Of the four screens that I created and use to provide lists of stocks worth considering for covered calls, the screen that provided me with Apple and Pinterest is the worst performing of the four right now as most of the stocks that pass that screen are in the technology sector. It is no secret that technology stocks have been underperforming stocks from many other sectors since early March and therefore I am generally avoiding them. Currently, Qualcomm is the only stock of the 12 that I hold that is in the technology sector.
Apple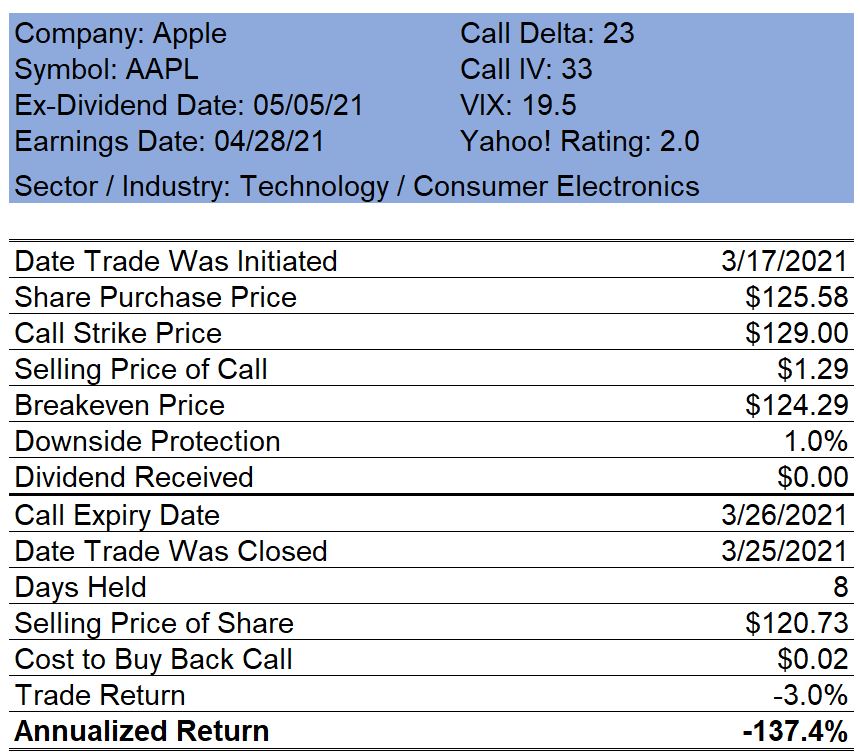 Pinterest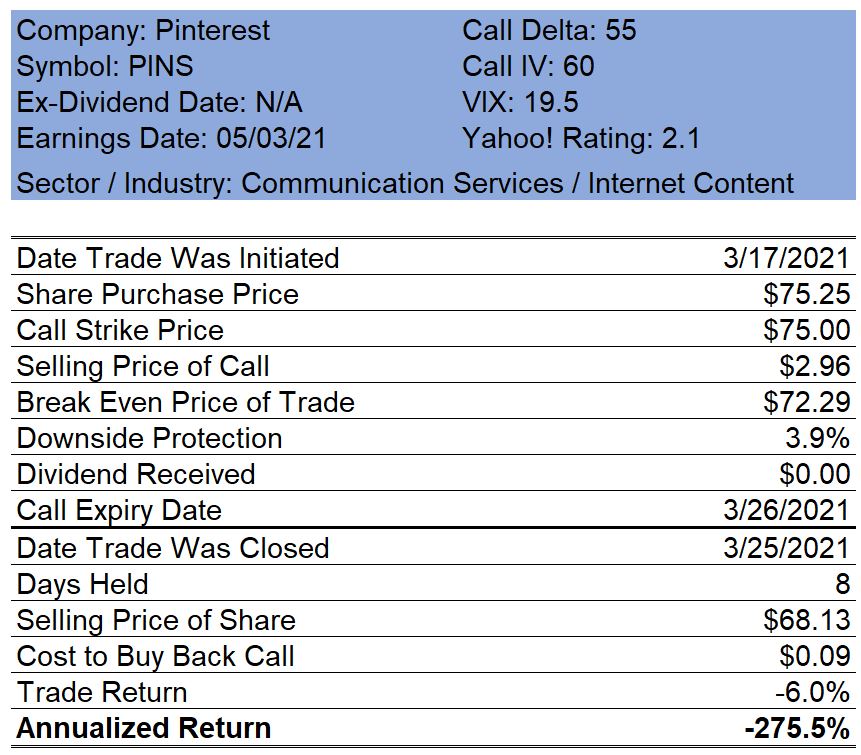 All the best in trading and in life.