Most of my personal portfolio is invested in ETFs based on tactical asset allocation strategies. That is a fancy way of saying momentum strategies. Some of the strategies I use have a risk-on, risk-off component and I do keep track of that. The Market Meter below is based on a full allocation to risky assets when the score is 10 and a full allocation to cash when the score is -10. As you can see, the meter is currently providing a neutral signal for the next month.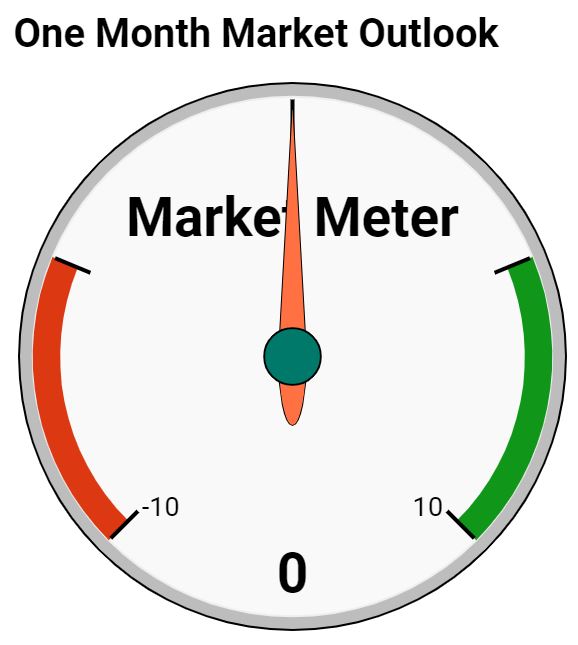 The neutral outlook for the performance of risky assets for next month did come into play when I selected the strike prices of the covered calls.
For each covered call trade that I report here on my blog, I will present a table that provides the returns based on the stock closing on the call expiry date 1. at or above the strike price and 2. at the purchase price. Of course, there is a third possibility and that is of the stock price falling below both the strike and the purchase price.
The first covered call trade I entered this past week was for Merck & Company using a very slightly out-of-the-money (OTM) strike of $73.50.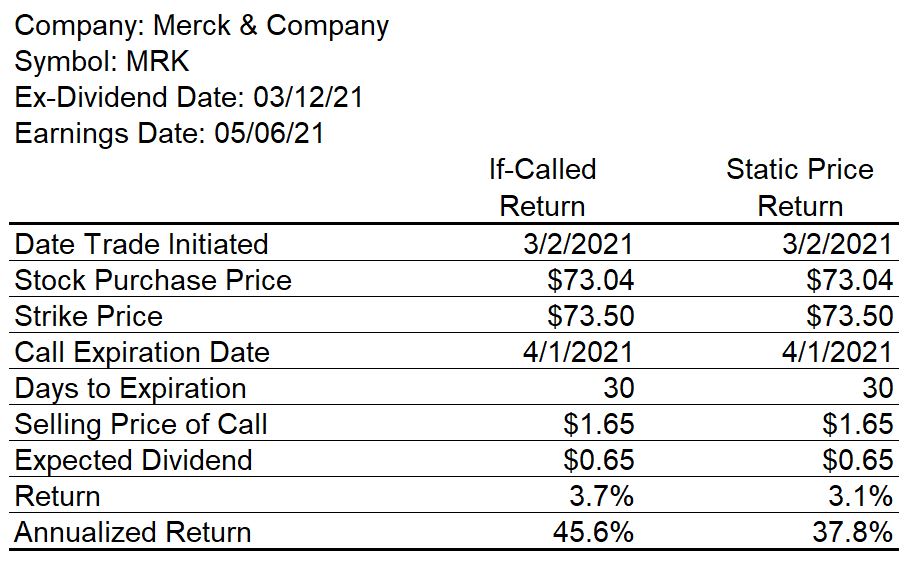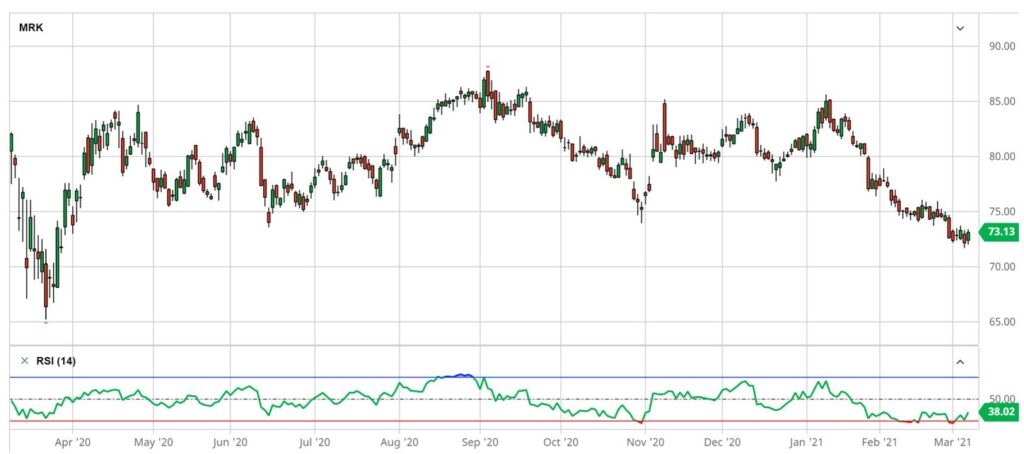 The chart for Merck makes it abundantly clear that its stock price is in a funk having fallen from roughly $85 to $73 since late January.
The next covered call trade was based on Barrick Gold for which I used an OTM strike of $22.00 based on my concern that stock prices could fall in the next month and there may accordingly be an increased commitment to gold as a safe haven.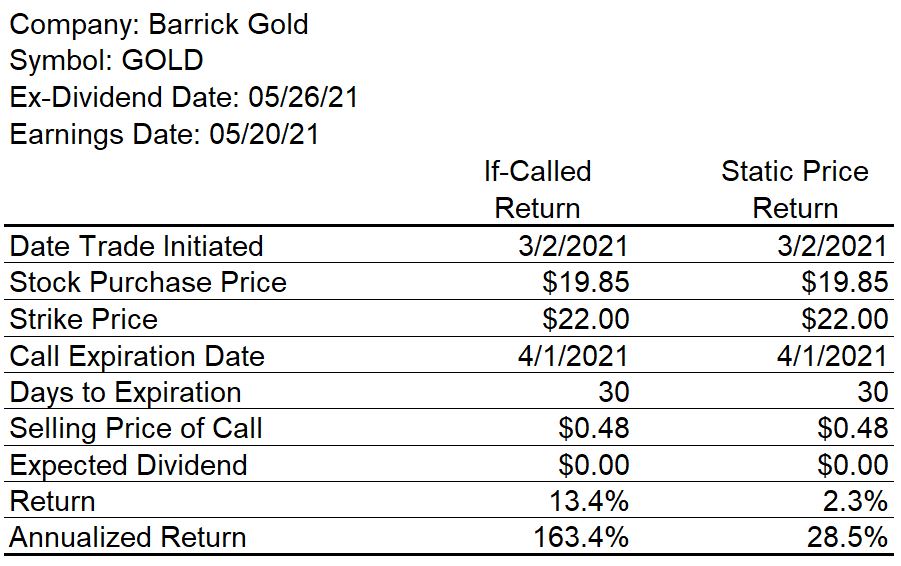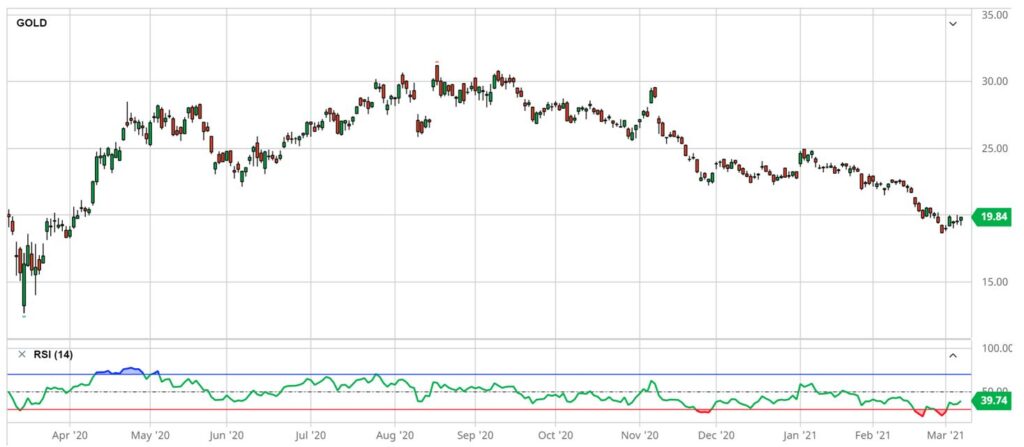 Barrick Gold's stock price of roughly $19 is well below the $30 level where it was in September.
The third covered call trade entered this past week was with AstraZeneca for which I used a barely OTM strike of $47.50. Again, the strike price selected was based on my Market Meter reading of 0 (Neutral).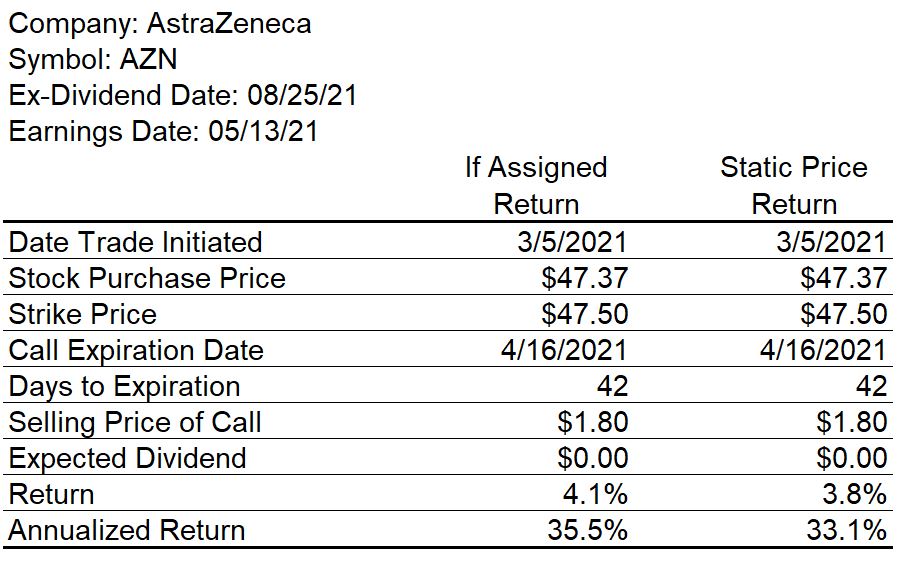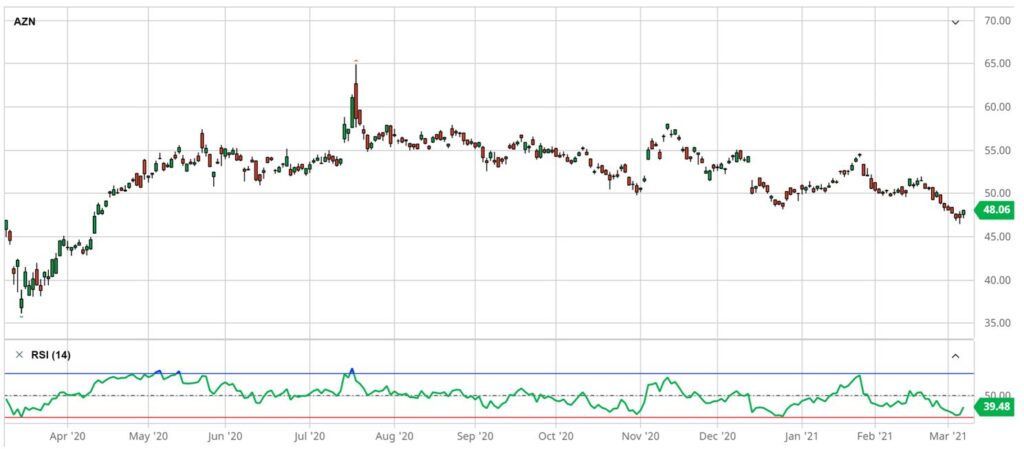 The annualized returns in the tables above are based on the commissions I paid to open the trades plus the commissions I will have to pay to sell the stocks after the calls expire.
The three companies that I have sold covered calls on are all fundamentally sound with Merck, Barrick Gold and AstraZeneca having Recommendation Ratings at Yahoo! Finance of 1.9, 1.9 and 1.6 respectively. 1 is a Strong Buy and 5 is a Sell.
If you have an interest in covered calls, you won't go wrong by heading over to Covered Calls Advisor which is Jeff Partlow's site. Jeff does respond to emails should you have any questions for him.
All the best in trading and in life.