With Schlumberger's earnings report out of the way and no knee-jerk reaction in the stock price, I bought shares in SLB at $25.65 today and then sold OTM May-21 $26.00 calls for $0.95 which sets up potential profits as outlined in the table below.
The astute reader will remember me stating in an earlier post that I had planned to hold the SLB shares I had assigned to me last week through the earnings report this week. The price action of the broad market earlier this week unsettled me and I sold my shares for $25.23. I felt comfortable enough today to open the covered call trade.
High-quality opportunities for covered call and naked put trades are scarce right now based on my selection criteria. As you can see on my Open Trades page, I only have eight covered call trades (one of which will close on Tuesday) and three naked put trades open. I have been using the same position size as I did last month so I now have a higher cash allocation than I did last month.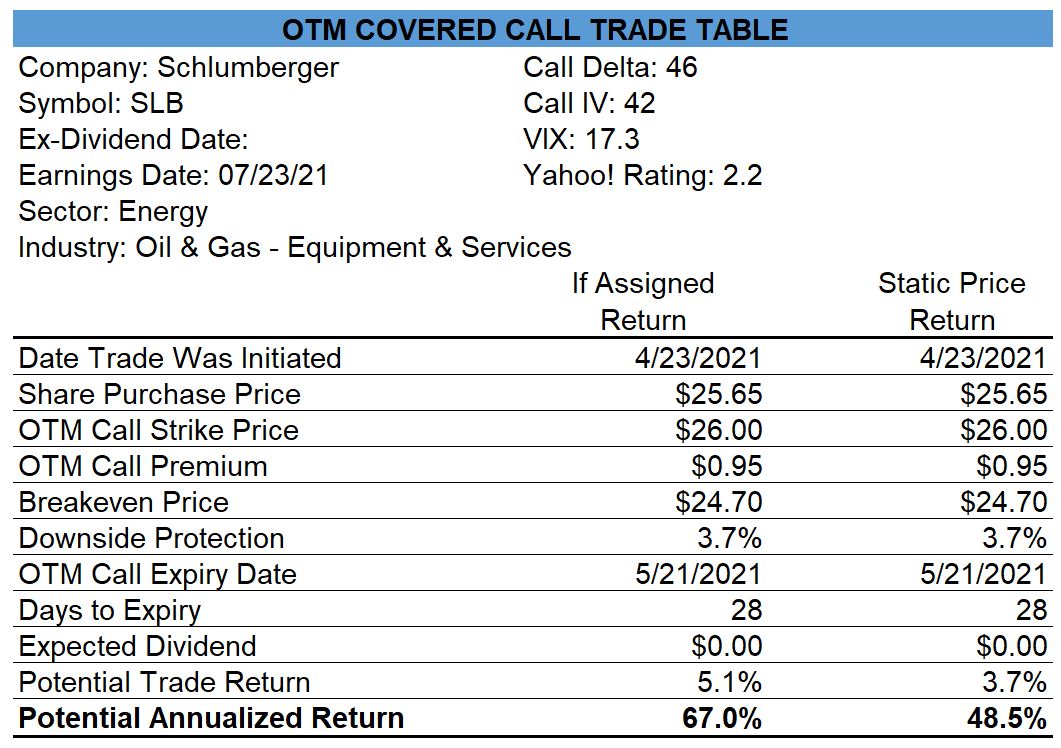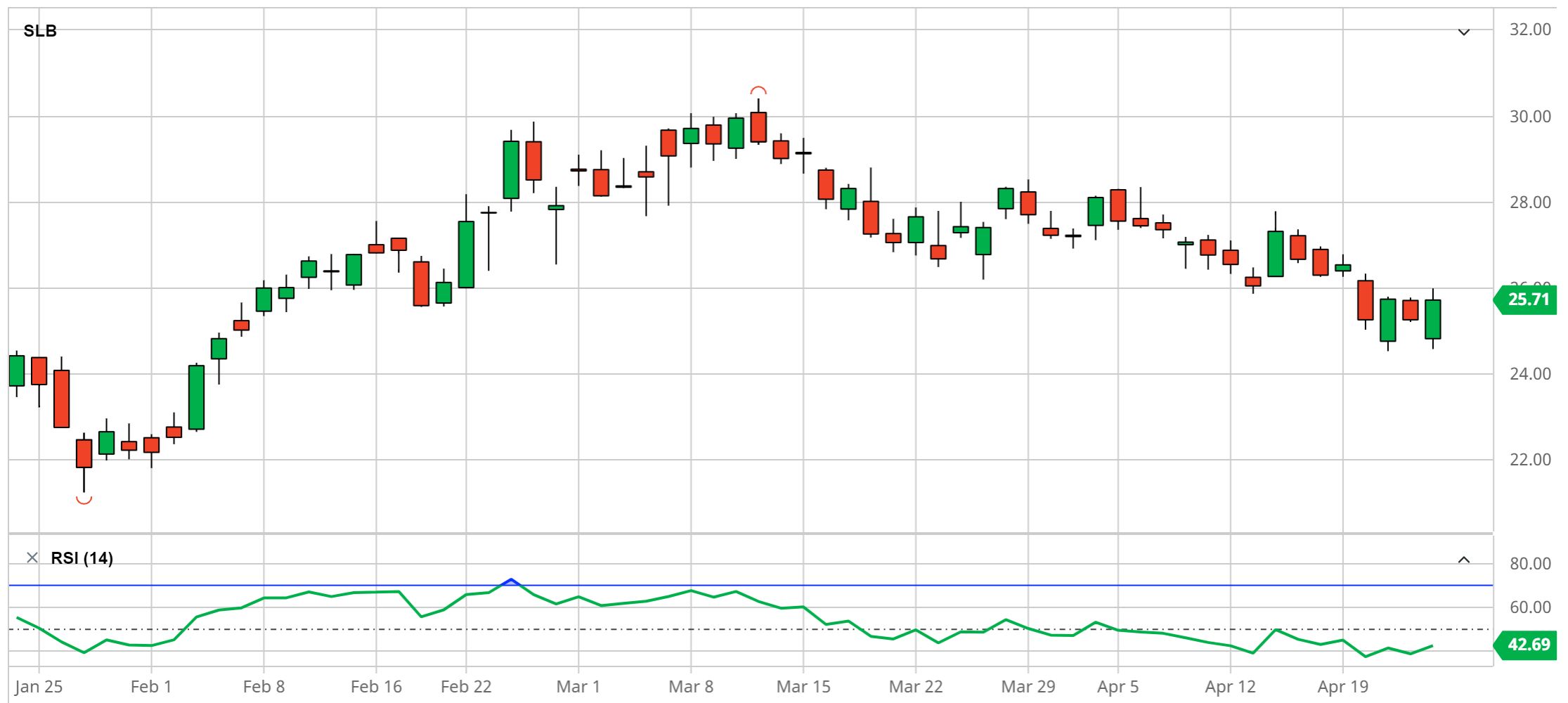 All the best in trading and in life.