The stock market continues to propel higher thereby making it relatively easy to generate somewhat consistent income selling covered calls and naked puts. As the saying goes but in a different context, "this too shall pass". If you have read my posts over the past several months, you will have noticed that I expressed my opinion that it is very easy for me to produce profitable trades recently. I will enjoy it while it lasts and definitely have the pedal to the metal (i.e. a high allocation to US stock trades).

July 26
Tesla (TSLA) – Naked Puts Opened
About four hours before Tesla released its quarterly earnings report, I sold naked Aug-06 $820.00 puts which will generate an annualized profit of 28.9% if the puts closed OTM.


July 28
Wendy's (WEN) – Covered Calls Opened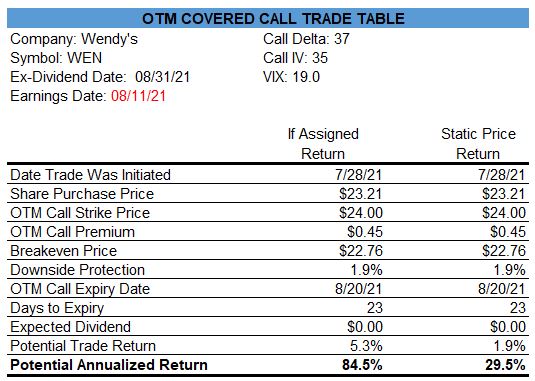 July 30
Carnival (CCL) – Naked Puts Opened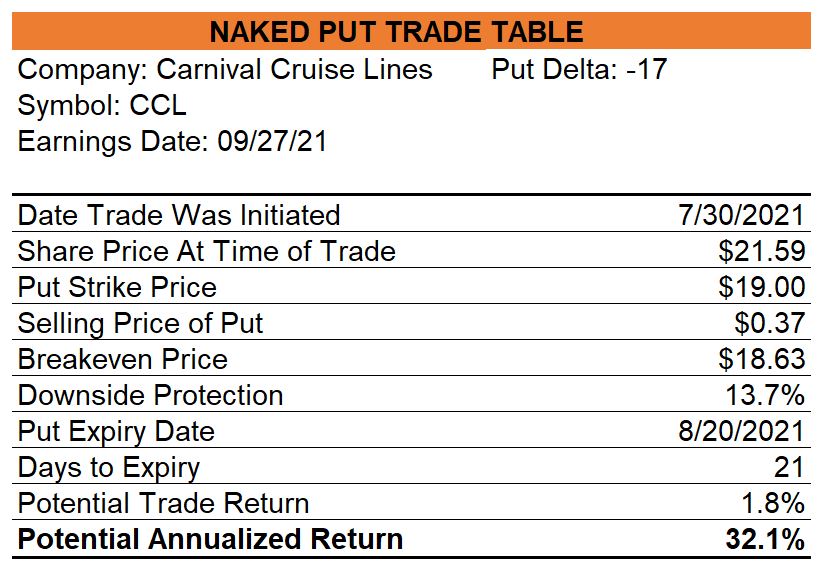 Market Meter