August 26
Applied Materials (AMAT) – Opened Covered Calls

August 27
United States Steel (X) – Opened Naked Puts

Corning (GLW) – Long Position Opened
I purchased shares of Corning at $40.85 this afternoon and then placed an order to sell Sep-17 $42.50 calls but my offer wasn't met with a bid so I have a long position established.
Trade Statistics
I don't expect to close any trades on the last two days of August so I will provide my year-to-date trade statistics up to the end of the month.
Covered Calls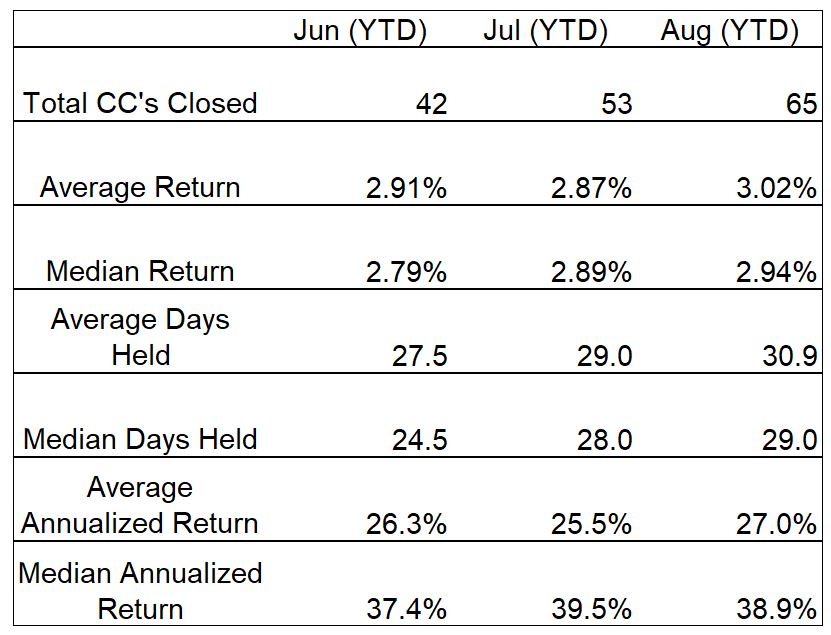 My closed covered call trades have outperformed the S&P 500 (7.9% average annualized and 19.5% median annualized) and, given the strength of the index since I began publishing my trades earlier this year, I am pleased to have that accomplishment.
Naked Puts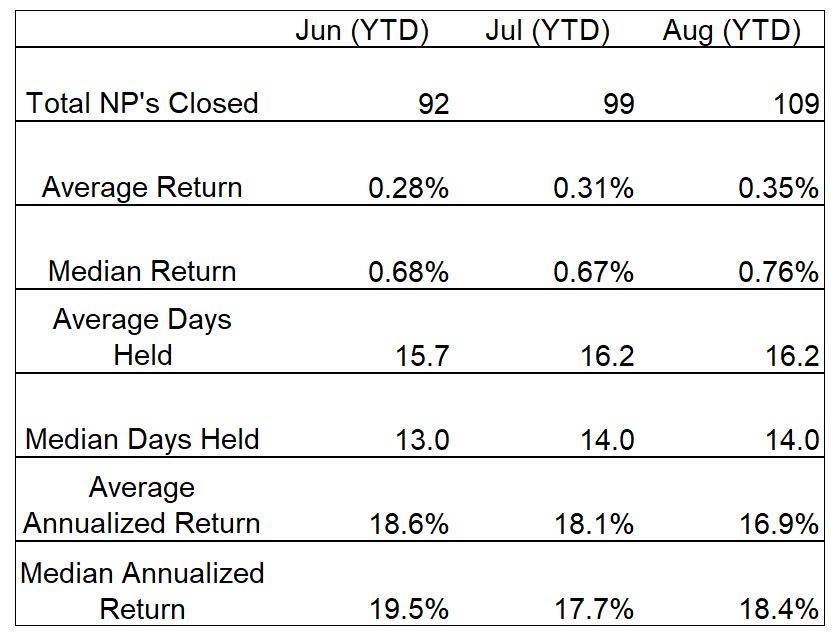 I consider the profit that I make on naked puts to be similar to interest earned on the collateral in my account. I don't expect to earn a sizeable amount of money on naked puts but whatever I earn is well worth the effort.
US Equity Market Momentum
As the S&P 500 is market cap-weighted and is, therefore, heavily influenced by a handful of stocks, I am going to use an equal-weighted S&P 500 index ($IQX) from Barchart to assist me in determining whether I should be bullish, neutral or bearish based on the 50-day and 200-day moving averages.
As the index remains above both moving averages, I remain bullish on US equities.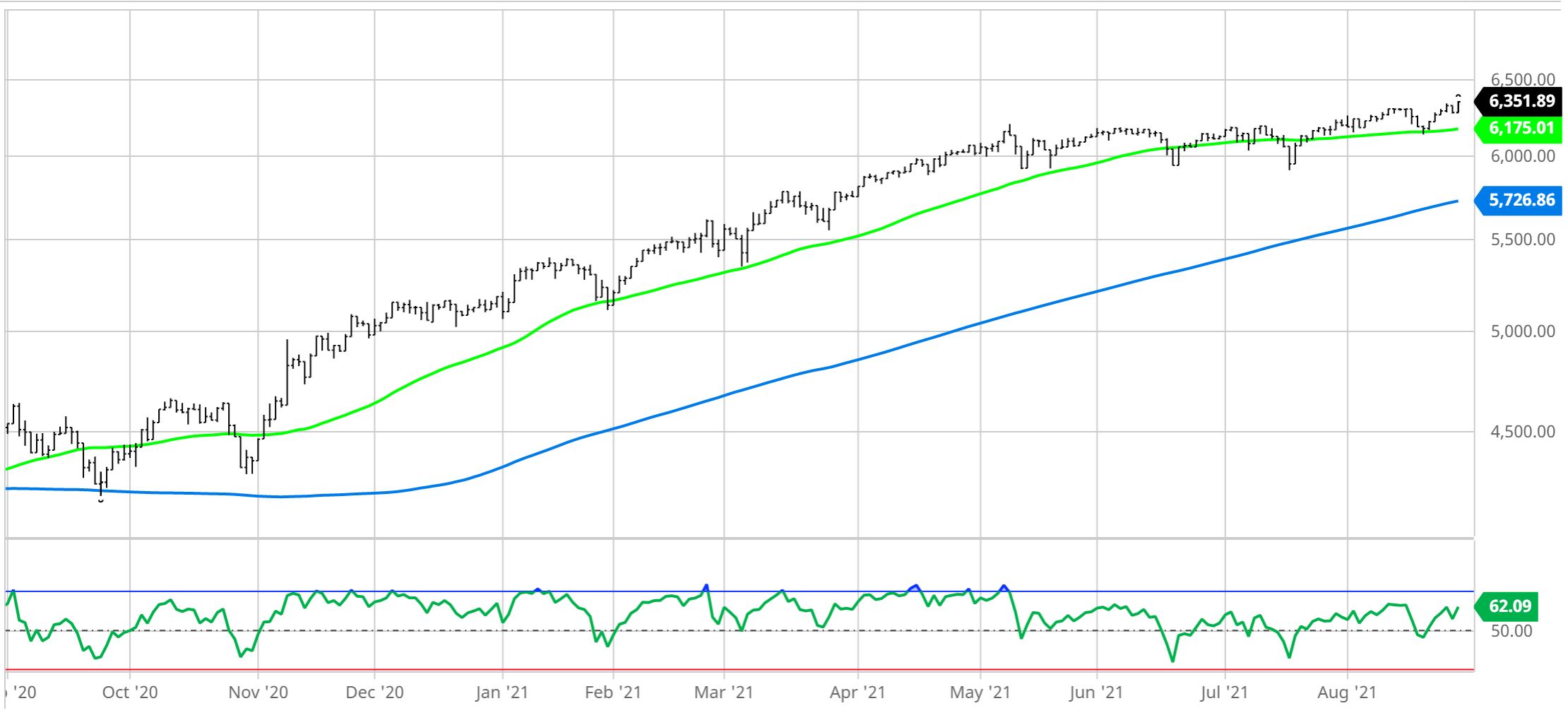 All the best in trading and in life.