Over the past week, I closed my MSFT and UNH trades for solid profits and opened new short put trades in PYPL and BABA.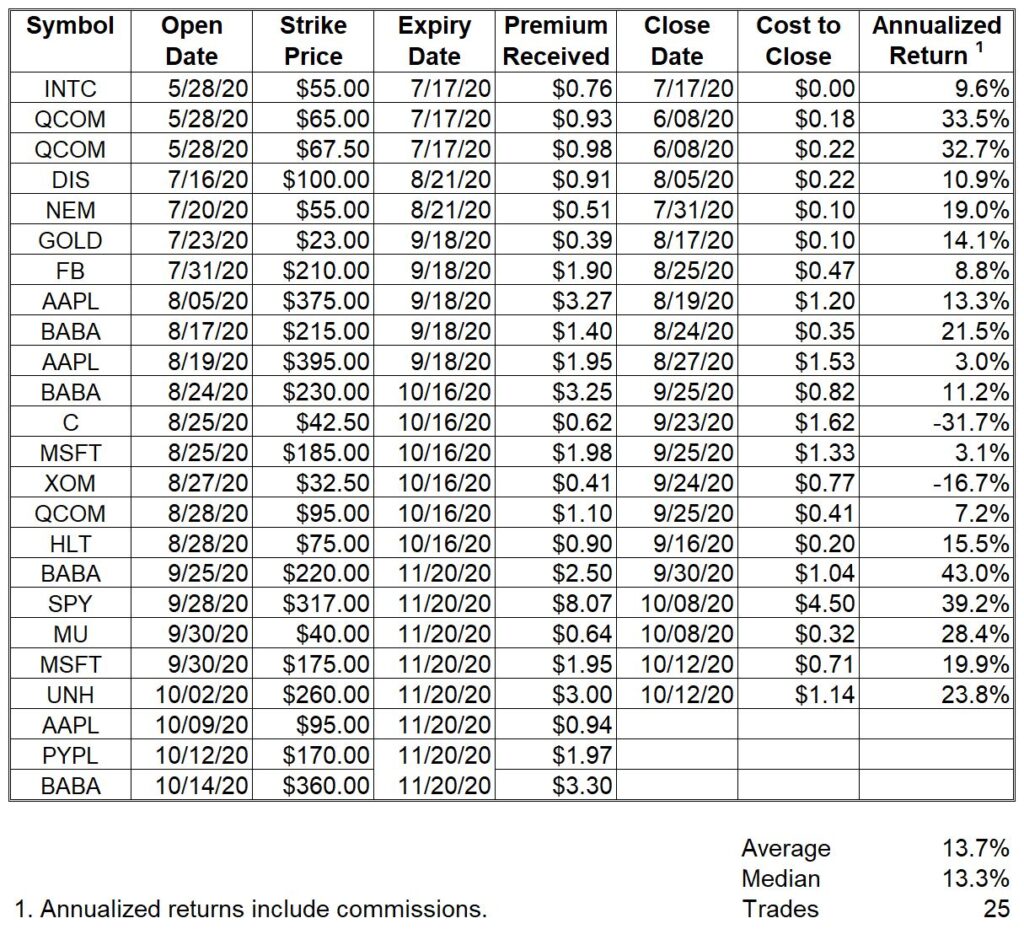 I stated in an earlier post that selling naked puts on liquid US stocks since May feels much too easy. The following two charts provide a partial insight into why selling puts has worked so well thus far in 2020 for me.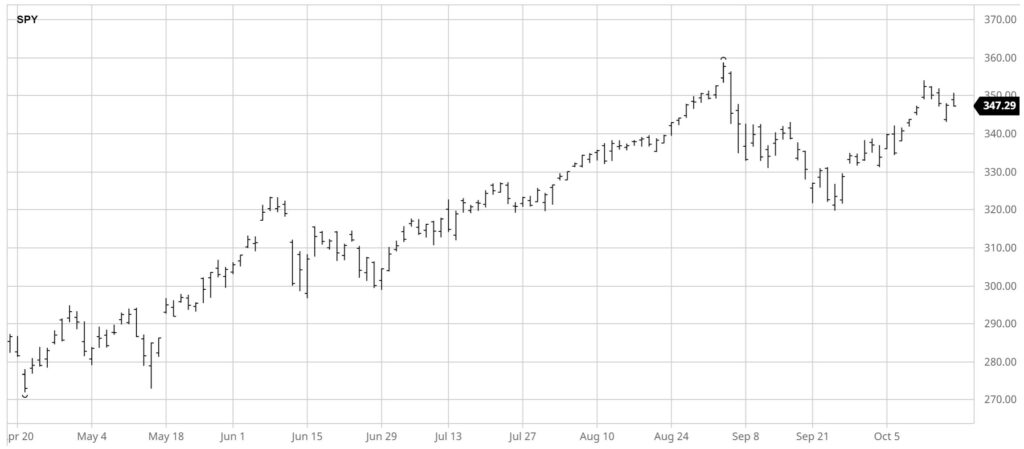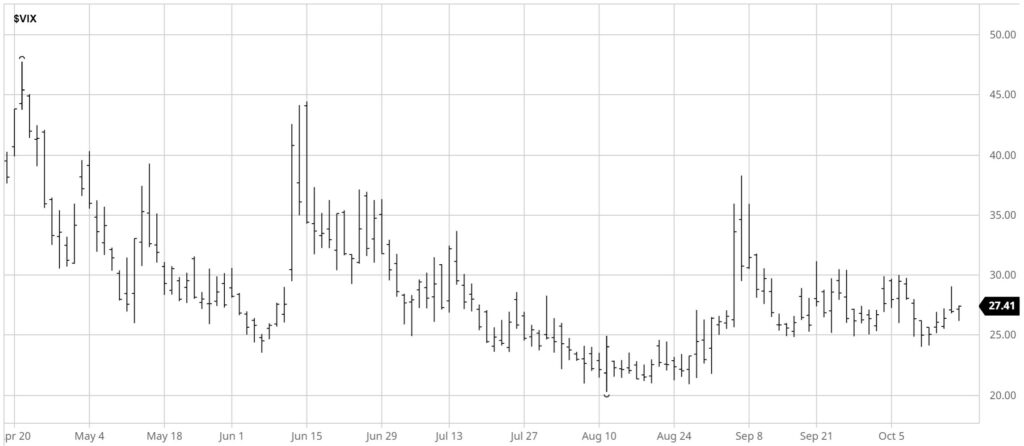 The broad US equity market has been in a strong uptrend for the past six months and volatility has remained elevated. For many years, I have understood the saying "Don't confuse a bull market with brains.". I suspect there is no shortage of option traders who would present a table of a small number of profitable closed trades as I have done and tout their unquestionable trading skills. You should be extraordinarily leary of self-promoters in the stock and option trading world. A quick search of YouTube videos for option trading strategies will quickly illustrate the proliferation of "traders" demonstrating how easy it is to generate annual returns of 80% or more selling naked put options. I truly hope you know that nobody can consistently make those returns.
All the best in trading and life.