I just checked my email subscription list and see that I have new subscribers from the U.K., Australia, and the U.S. Welcome aboard. To all my email subscribers, I am considering cutting back on the number of emails that I send but there is an issue with that. I don't want to bombard you with an email every day but the purpose of me posting every day that I trade is to display honesty. If I only post on the weekend with a summary of trades opened and closed during the previous week, I could leave out any newly opened trades that went south right at the outset. If I post each day that I trade, there is essentially no opportunity for that. At this point, I am struggling a little with my thoughts on the pros and cons of the number of posts I publish and therefore the number of emails I send out. If you have an opinion you would like to share with me on this, please contact me at [email protected].
As I have little time to post at this time of the year (i.e. construction season in Canada), I am simply going to present my tables for trades initiated today.
Barrick Gold OTM Covered Call
The table below presents a summary of three sets of calls that I have sold on Barrick Gold since May 26. Today, I sold May-21 $22.00 calls for $0.80.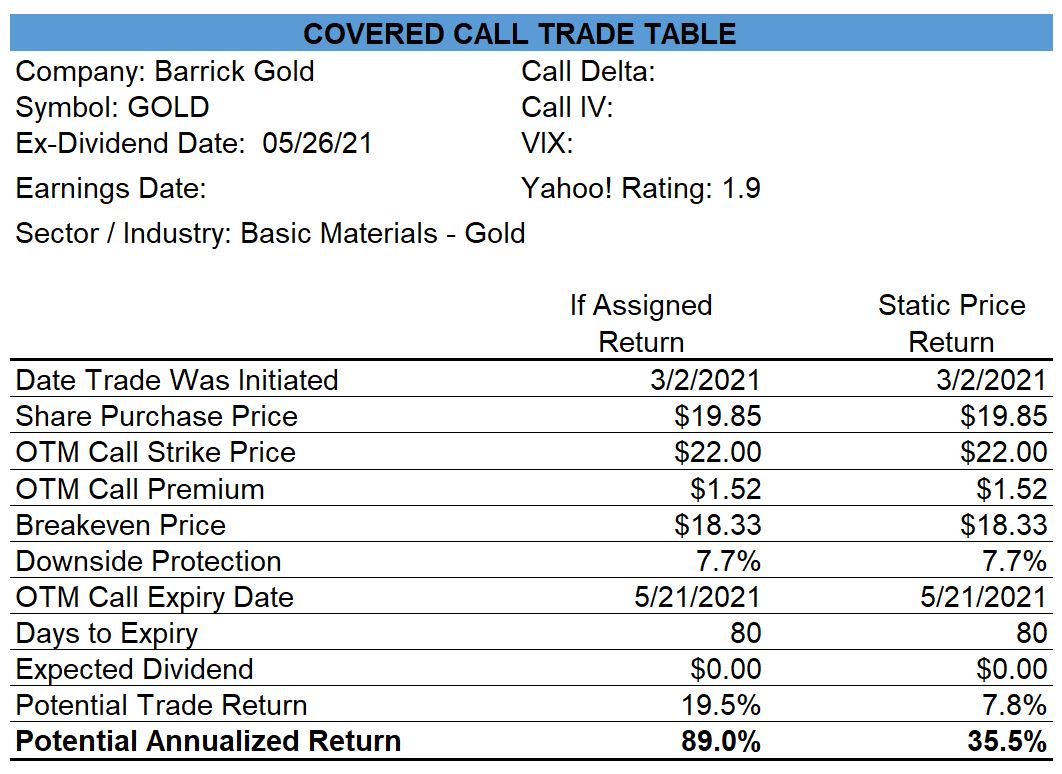 Royal Dutch Shell OTM Covered Call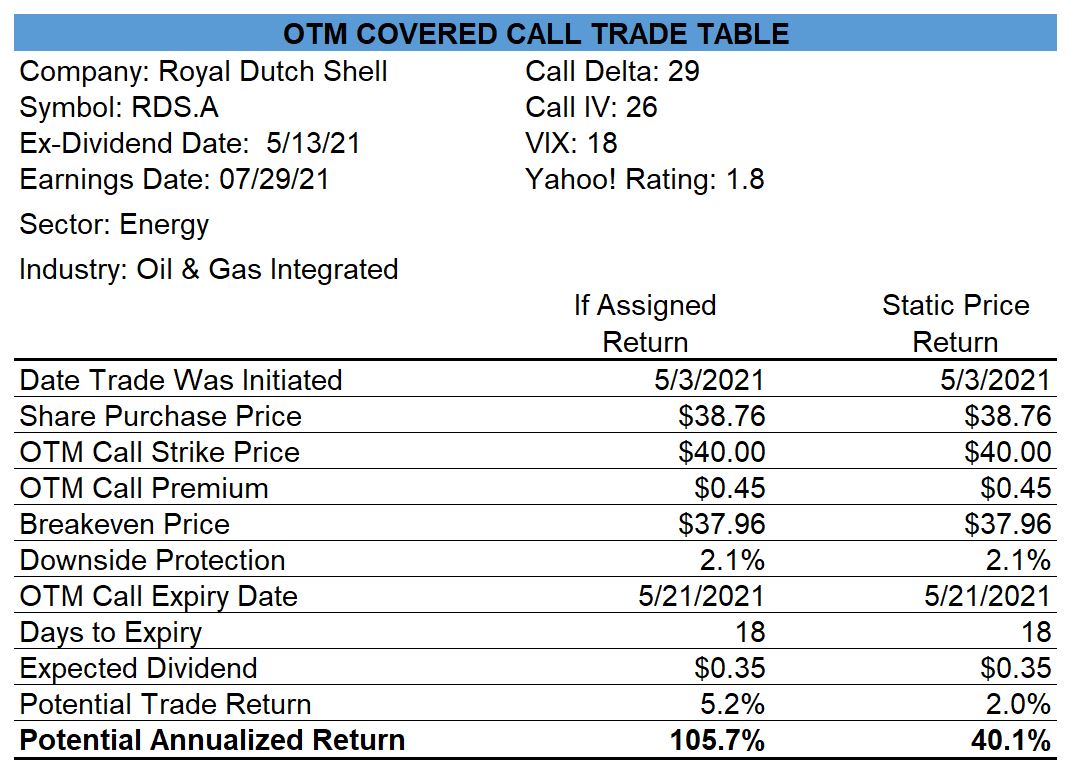 Twitter Naked Put