I decided to reduce the number of emails that I send to my subscribers by now posting end-of-week summaries rather than posting every day that I open or close a trade.
May 18
Home Depot
On May 18, I purchased shares of Home Depot for $316.66 and immediately sold OTM Jun-16 $325.00 calls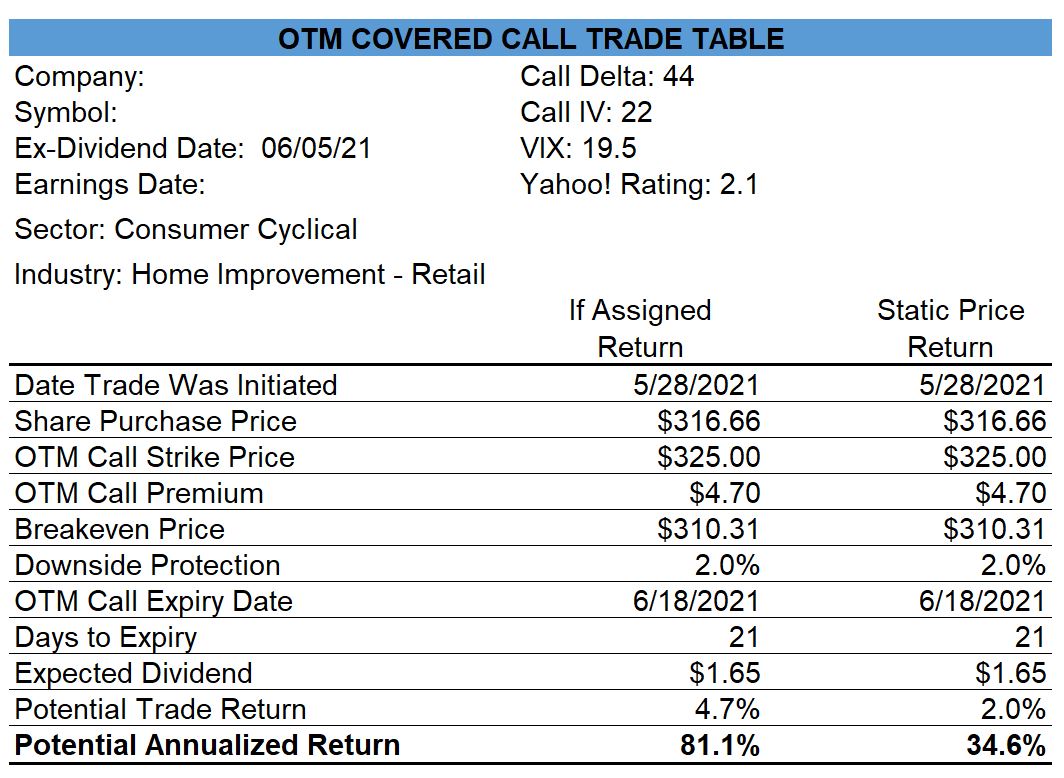 Chevron
On May 18, the shares of Chevron that I had sold May-21 $103.00 and $105.00 calls on were called away by the owner of the calls as it was a wise decision to exercise their right to buy the shares and thereby collect the dividend.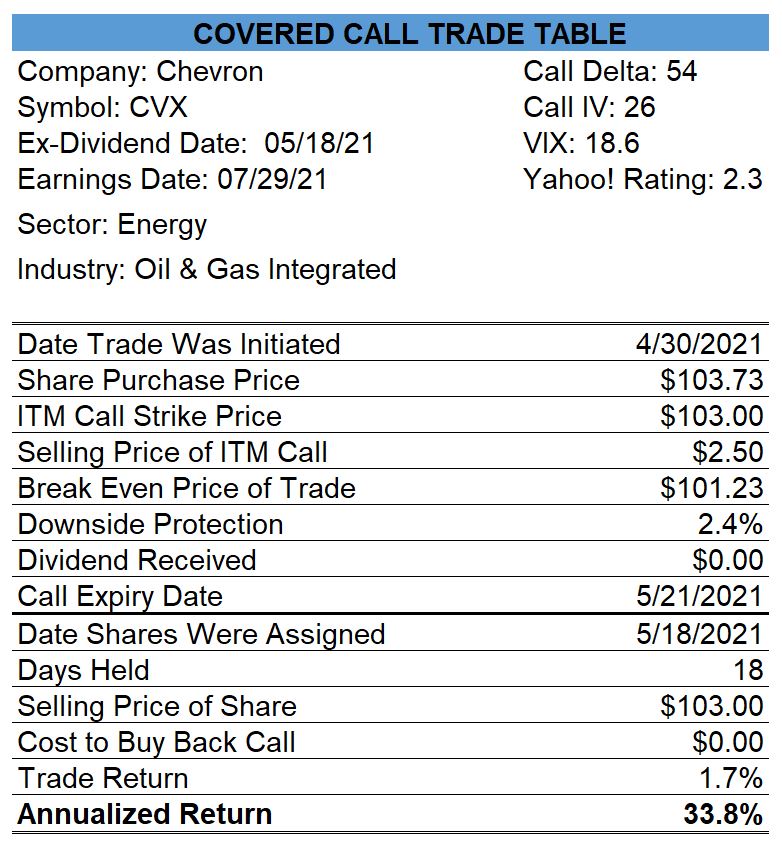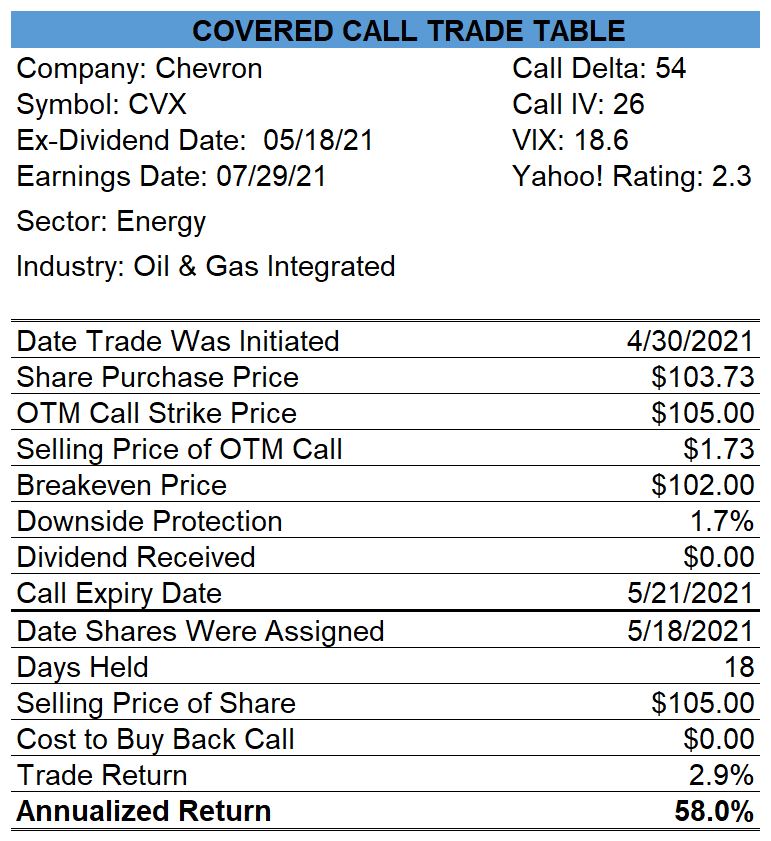 May 20
Cisco
On May 20, I purchased shares of Cisco for $52.06 and then sold OTM Jun-16 $52.50 calls.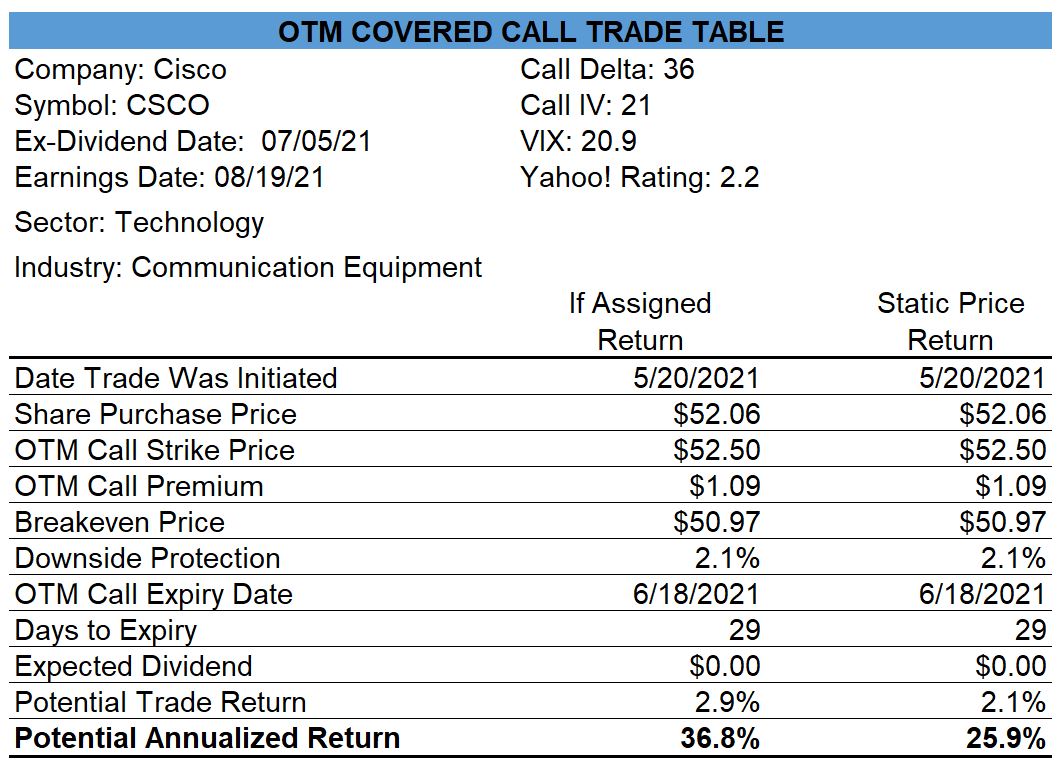 May 21
Closed Covered Calls
All the stocks except Royal Dutch Shell (RDS.A) that I had sold May-21 covered calls on closed above my strike prices at expiry. I had sold May-21 $40.00 calls on RDS.A and it closed at $39.85 on Friday so that trade will be profitable when I close it on Tuesday.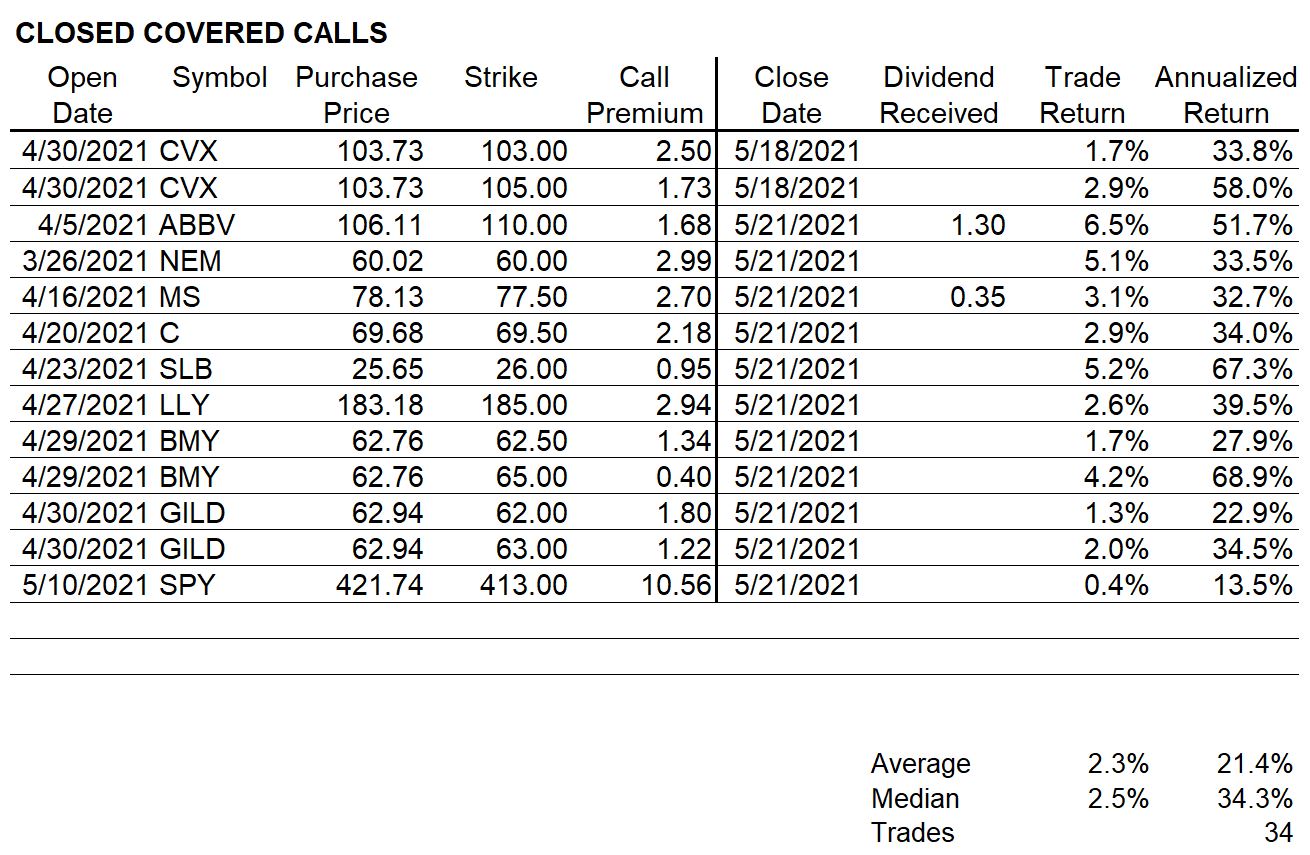 Closed Naked Puts
I had sold some May-21 naked puts and the results of those trades are present in the table below. With 86 naked put trades closed, I have an average and median annualized trade return of close to 20% which I am content with. Of course, I am always analyzing my trades and signals for trades that I didn't take to determine if there is room for improvement. That goes for both naked puts and covered calls.