This week was a quiet one for me as I was close to my target allocation for US stocks at the end of the previous week so I wasn't prepared to commit much more capital.
May 13 Trades
Lyft
Let's start with a naked put trade that turned into a loss. On May 04 when Lyft was trading at $52.69, I sold May-21 $47.50 puts for $0.63 which gave me a trade with 11% downside protection. Unfortunately, the stock fell and I decided to close out the trade by buying back the puts once Lyft had dropped in price to 3% below the strike.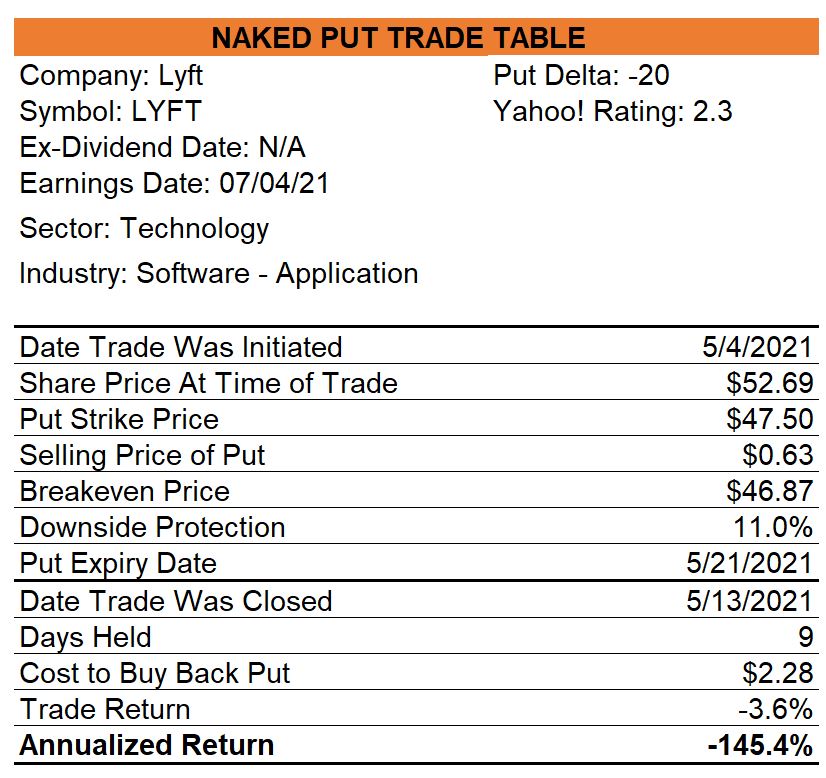 Walmart
Walmart passed one of my covered call screens so, with shares trading at $138.64, I decided to sell some May-21 $133.00 puts for $1.04. If the shares close on May 21 above $133.00, I will have a trade that generated a 0.8% return or 34.5% annualized. Should the share price fall sufficiently that the shares are assigned to me, I will immediately sell calls.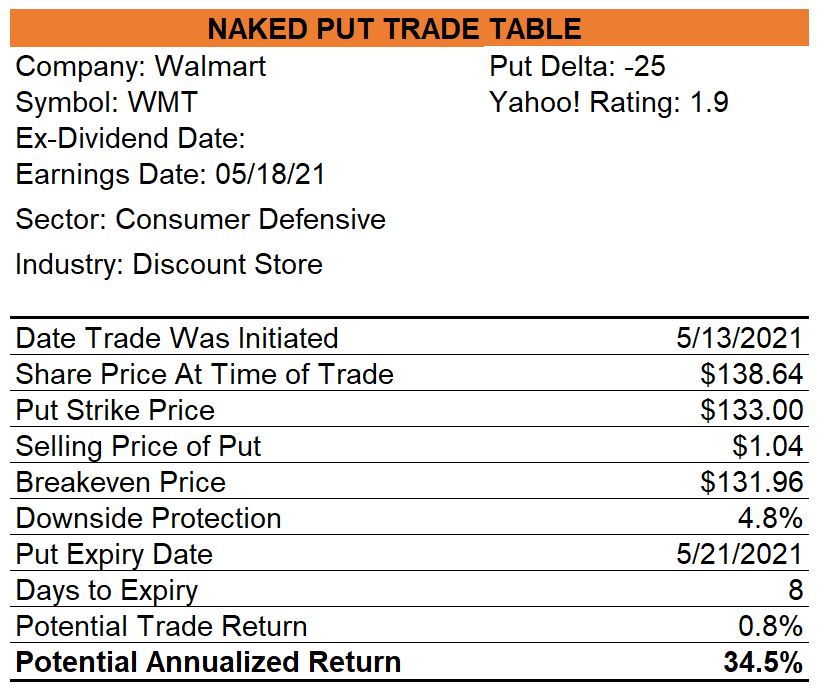 Micron Technology
Shares of Micron passed my naked put screen today so, with Micron trading at $77.77, I sold May-28 $70.00 puts for $0.79 setting up a trade with a maximum profit potential of 1.1% or 26.4% annualized.