July 06
Corning (GLW) – Closed Covered Calls
My Corning covered call trade didn't work out so I closed it early at a loss.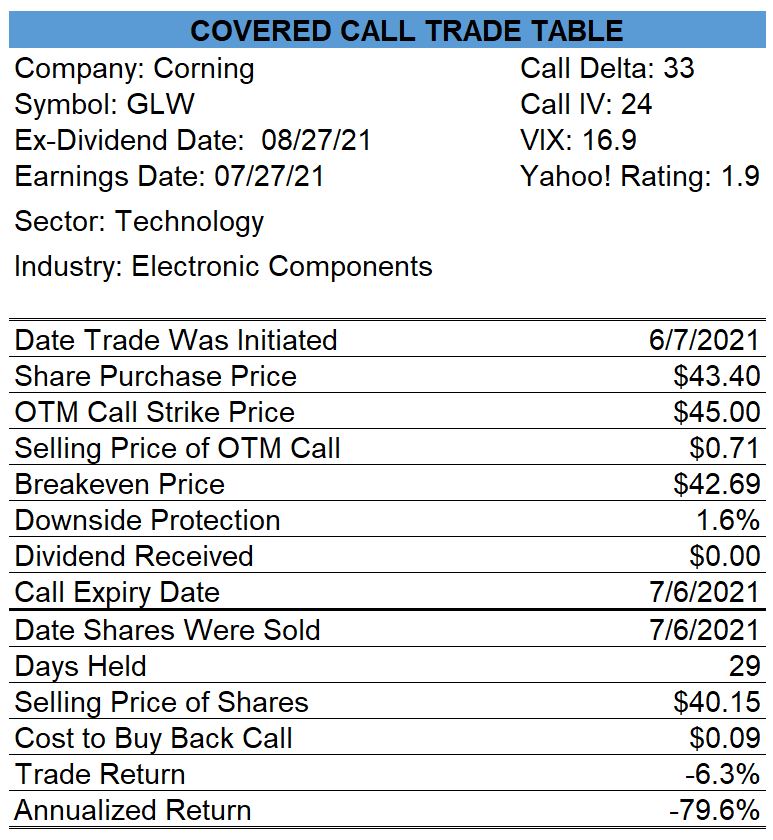 July 08
Bank of America (BAC) – Closed Covered Calls
The share price of BAC had fallen enough to trigger me to close out my covered calls and take a loss.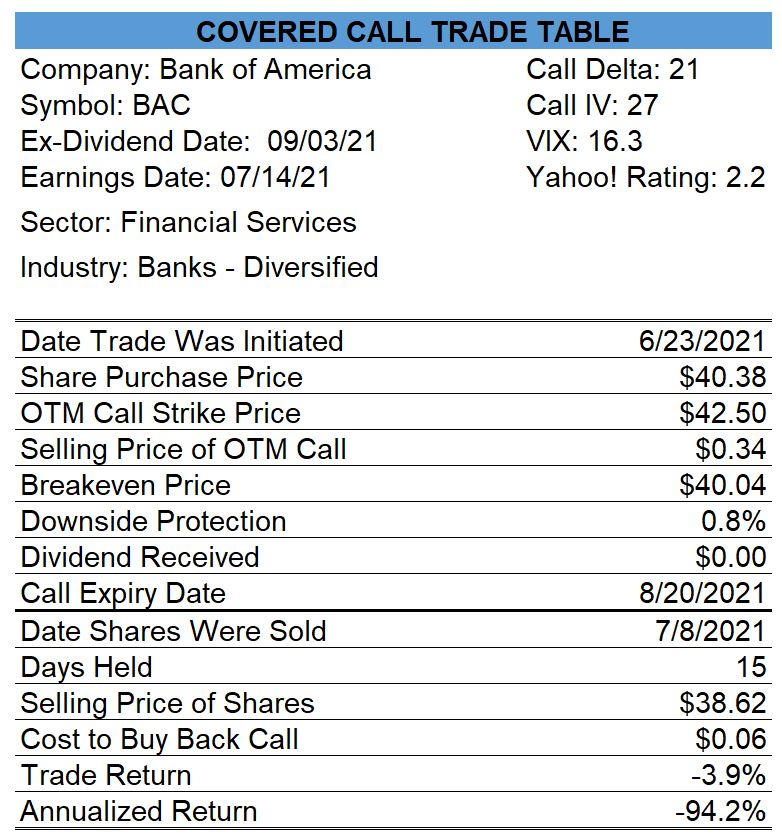 July 09
Marathon Petroleum (MPC) – Opened Covered Calls
Marathon Petroleum passed my covered call screen. In the past, I probably wouldn't have sold covered calls at this time because the earnings date falls before the Aug-20 call expiry. I am, however,  comfortable holding MPC calls through the August earnings report. As you will note in the table below, an expected $0.58 quarterly dividend is included in the profit calculation.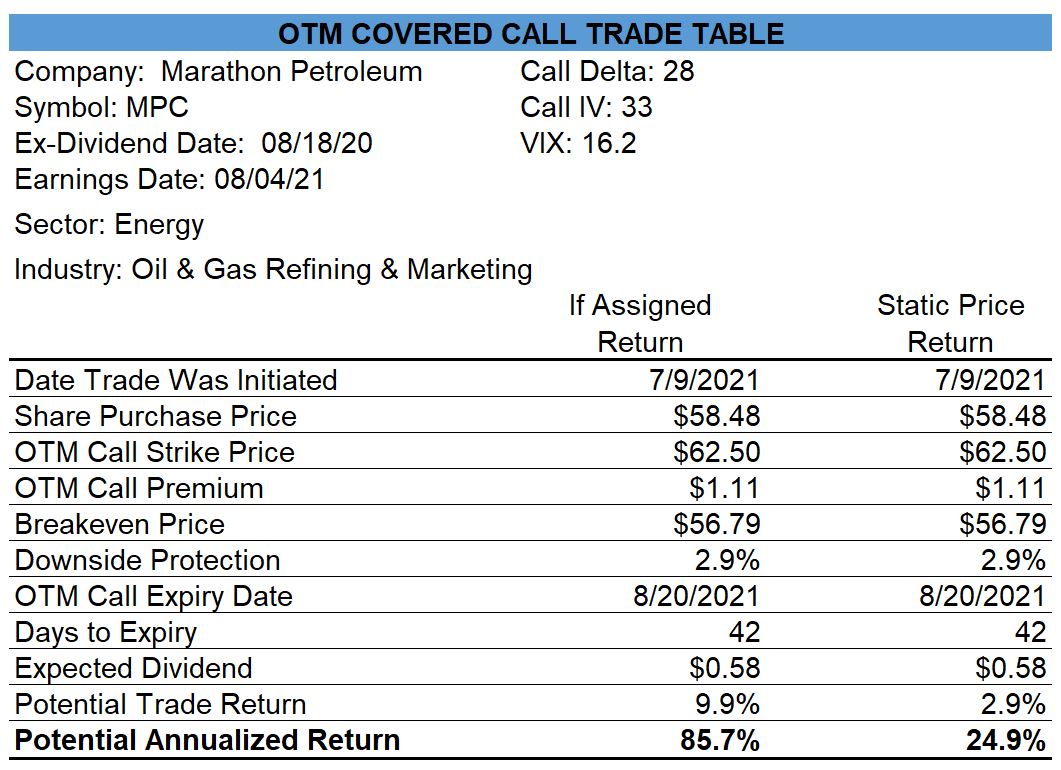 Market Meter
My Market Meter is currently providing a reading of 10. Accordingly, I am fully invested.