July 12
CVS Corp (CVS) – Opened Covered Calls
I consider this to be a "high conviction" trade based on an additional layer of analysis which led to my recent trade with NKE. Shares of NKE popped more than 15% shortly after my purchase due to a positive reaction to an earnings report.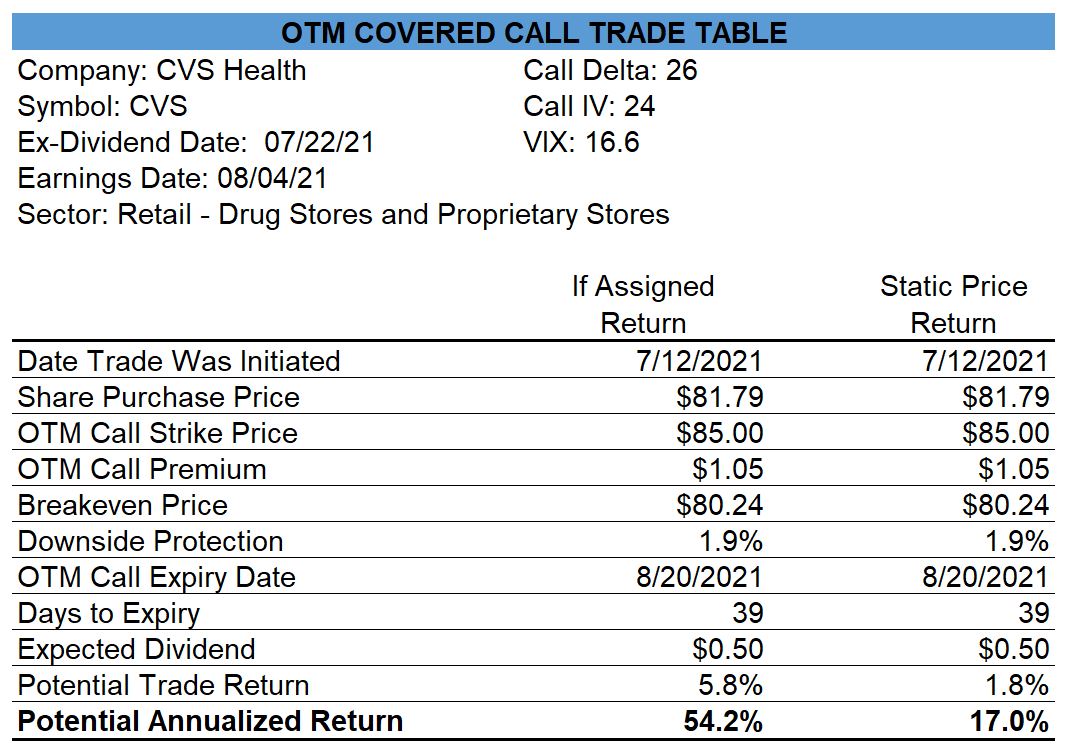 July 13
Marathon Petroleum (MPC) – Partial Covered Strangle
The price of Marathon Petroleum shares dipped 1.2% so for every two covered calls I sold earlier I sold one naked put (Aug-20 $52.50) today establishing what I call a partial covered strangle.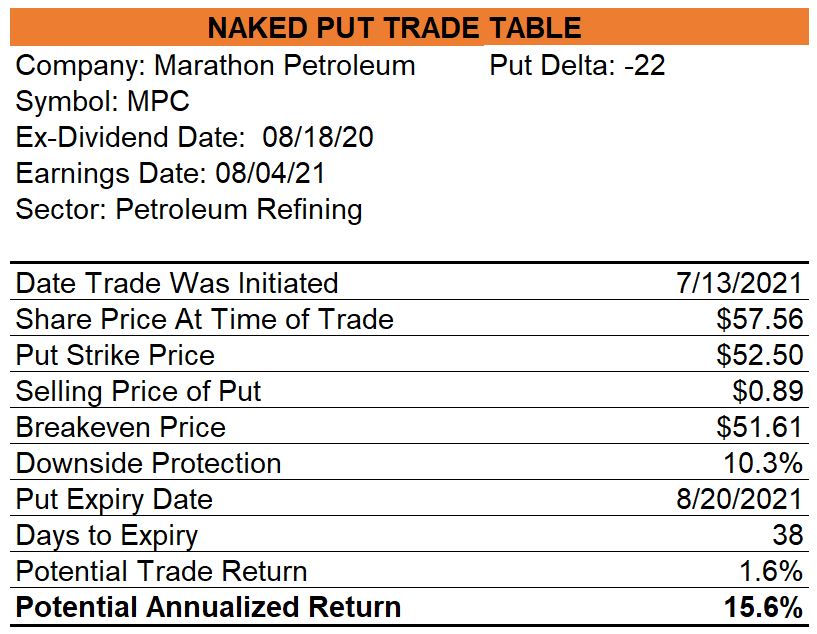 July 14
Abbott Laboratories (ABT) – Shares Assigned
Today is the ex-dividend day and with the shares trading above the call strike price of $115.00, my ABT shares were called away. This trade generated a profit of 5.9% or 52.1% annualized.


Novavax (NVAX) – Opened Covered Calls
Novavax may seem like an odd stock for me to sell covered calls on given that it has a much higher IV than any of the stocks I have sold covered calls on previously. I do consider it to be a riskier choice and have accordingly sized my trade.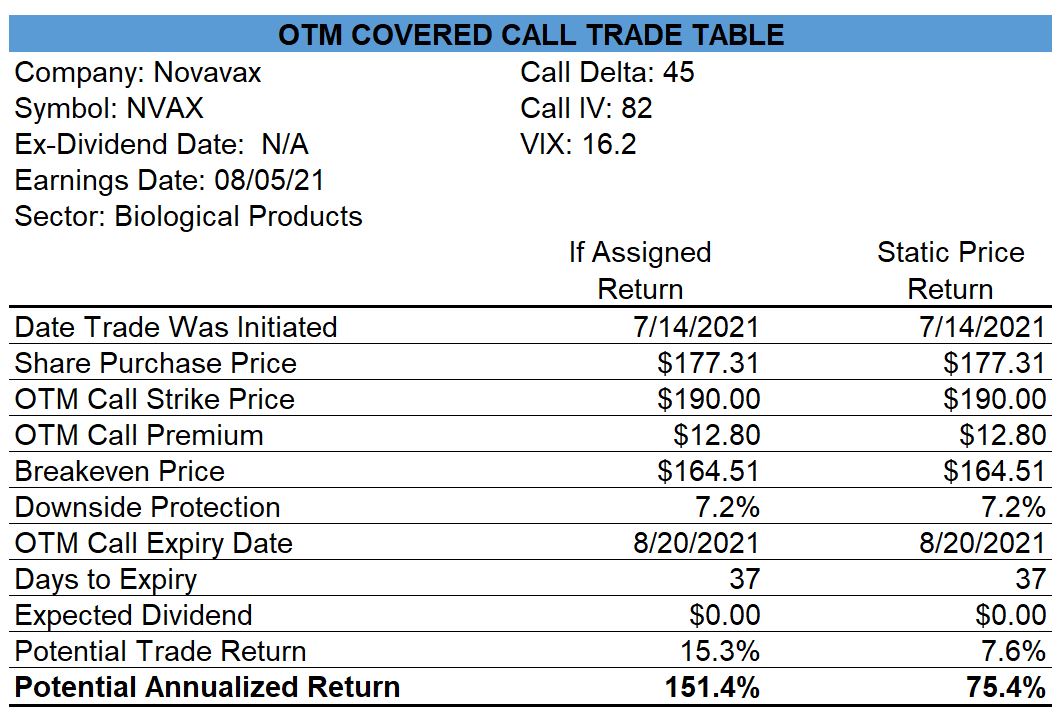 July 15
CVS Health (CVS) – Partial Covered Strangle
Shares of CVS were a little weak today so I sold some naked puts to establish a partial covered strangle trade.

July 16
All Jul-16 Naked Puts Closed Profitably
I have posted 99 naked put trades here this year and the average annualized return is 18.1%


Some Jul-16 Covered Calls Closed ITM
Four of the Jul-16 covered calls I had closed ITM so the shares will be called away from me on Tuesday. I have posted 49 covered call trades that have now closed and the average annualized return for those trades is 25.7%.