September 21
Closed Covered Calls
On the monthly option expiration day of September 17, three of my call options expired in the money and the shares were called away from me. Those calls for AUPH, AMAT and ADSK produced excellent annualized trade returns of 200%, 80% and 31%. My PYPL, SYF, V, ROST and JPM calls expired out of the money and I sold all my shares in the five companies today. The trade returns are provided in the table below.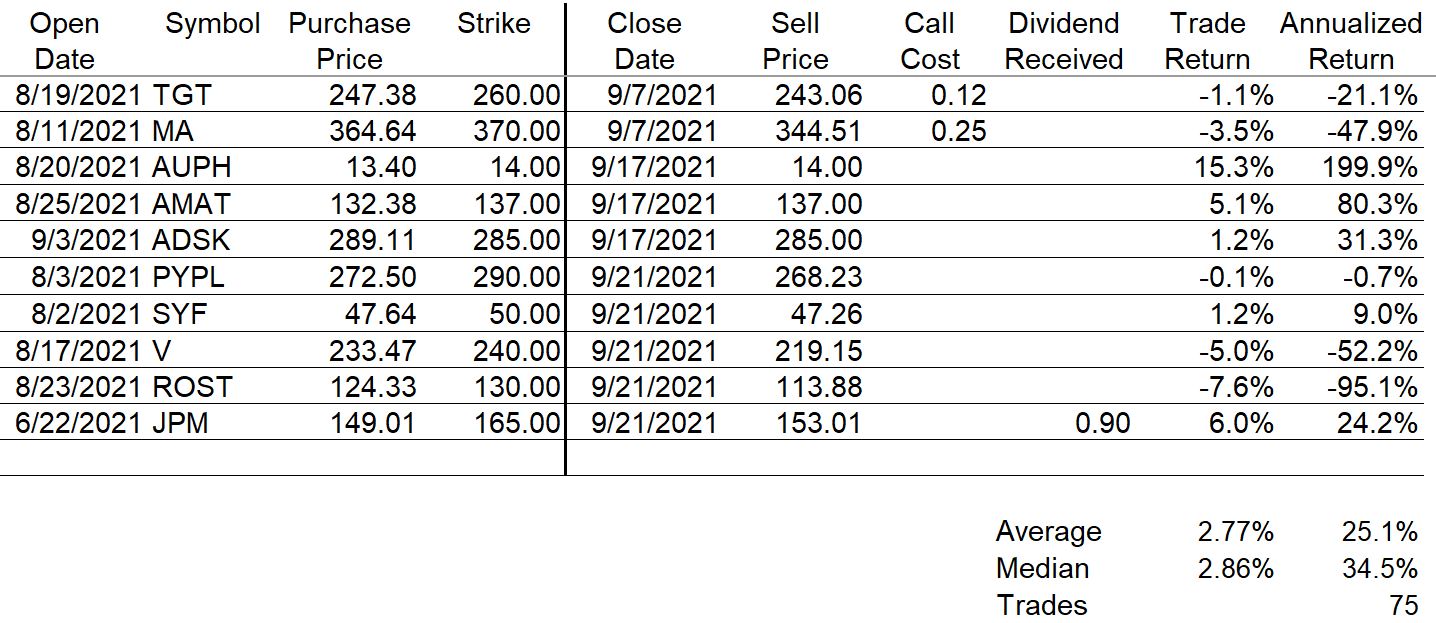 Having closed 75 covered call trades so far this year, my record now is an average annualized return of 25.1% and a median annualized return of 34.5%.
My short-term market outlook is Neutral-Bearish so the three covered call trades that I opened today were based on ITM calls.
Dropbox (DBX) – Opened Covered Calls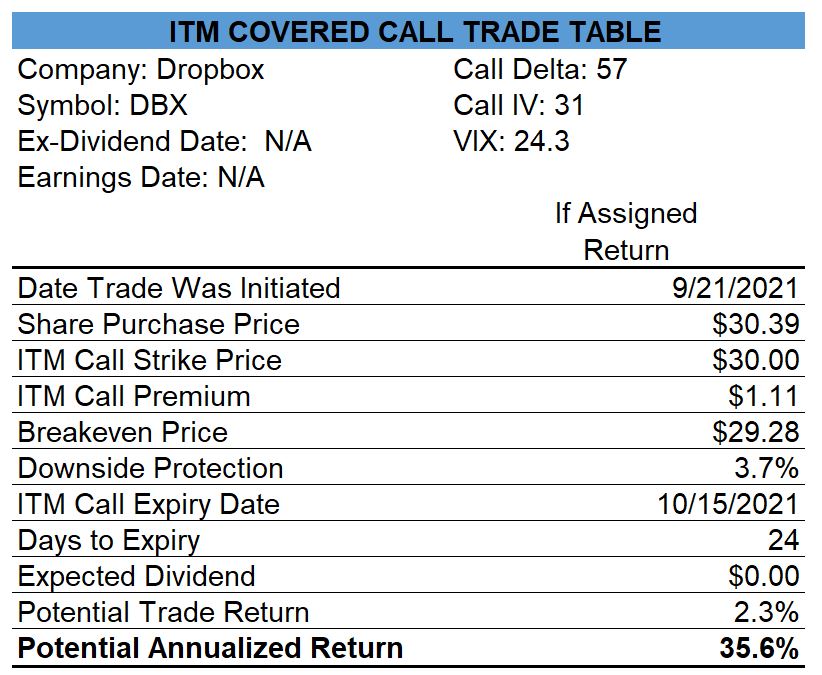 Eli Lilly (LLY) – Opened Covered Calls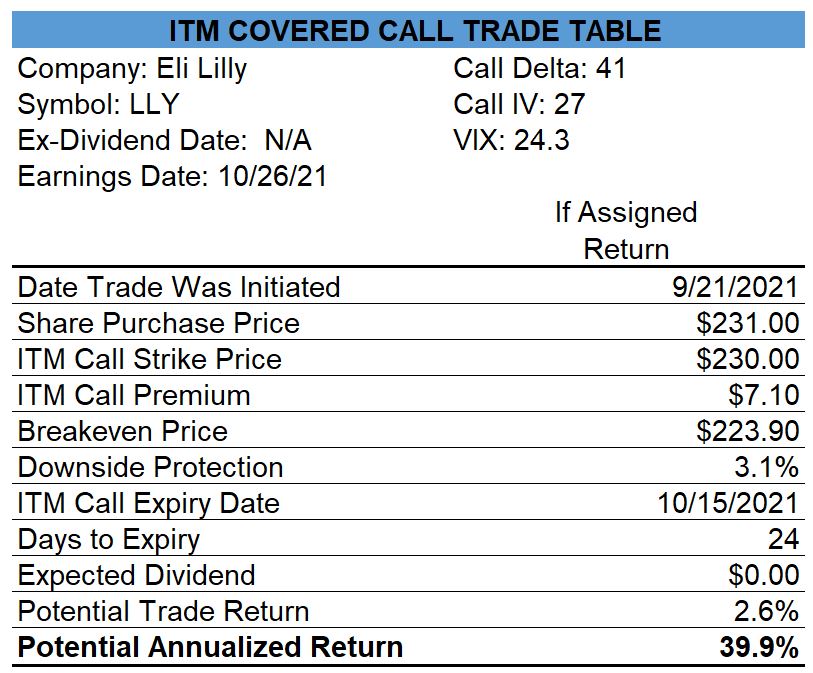 Charles Schwab (SCHW) – Opened Covered Calls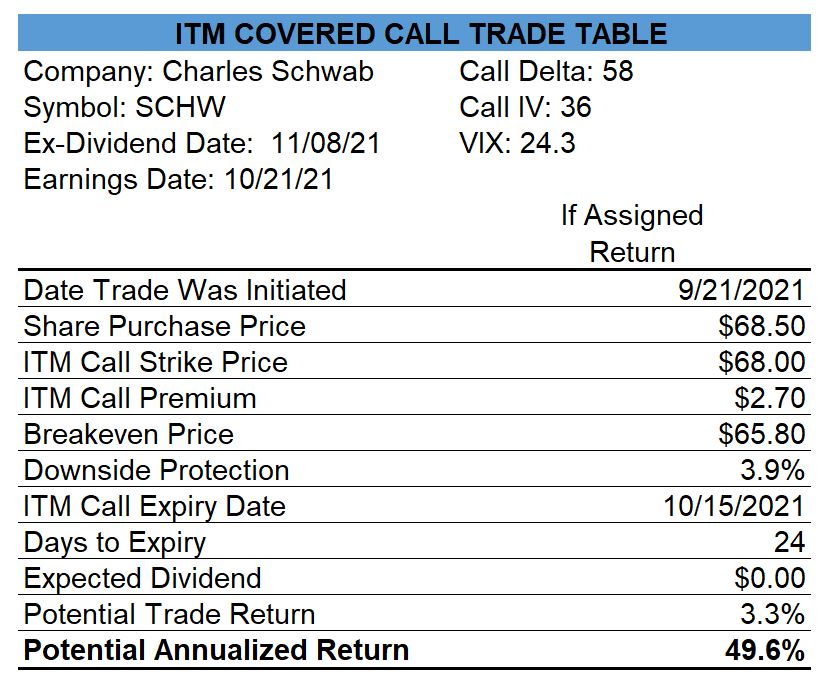 Peloton (PTON) – Closed Naked Puts
On September 17, I should have bought-to-close my Peloton puts but was too busy to do so. The puts closed ITM so I was assigned the shares at $105.00 and subsequently sold them for $100.91. That was a loss but it would have been worse had I held onto the shares as they closed this week at $92.64.
September 24
Arcelormittal (MT) – Opened Naked Puts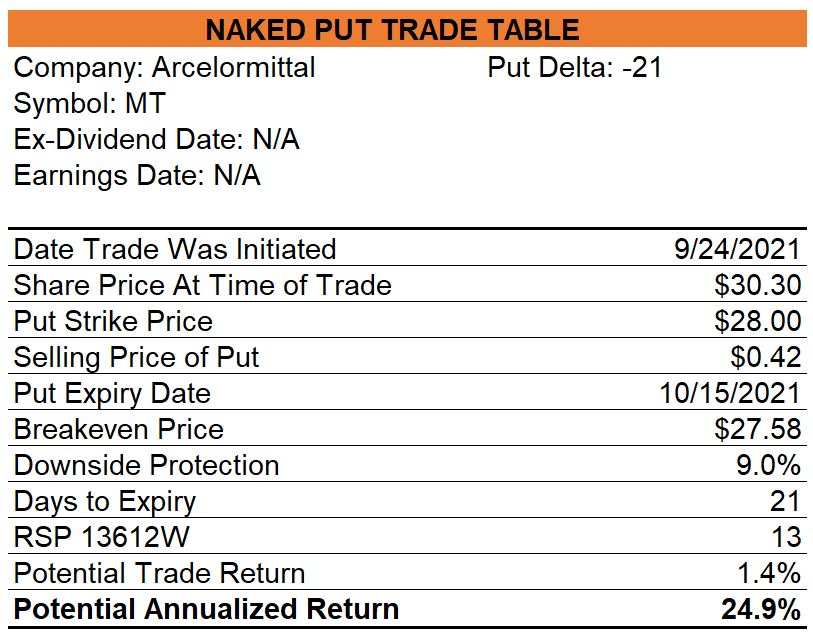 Short Term Equity Market Outlook
My current outlook is bullish.