April 01
Nvidia (NVDA) – Sold Naked Puts
For the first time in months, I sold naked puts. As noted in the next section, my allocation model currently has a low allocation to US stocks. That combined with extraordinarily few stocks meeting my criteria resulted in me having no option trades in 2022 until now.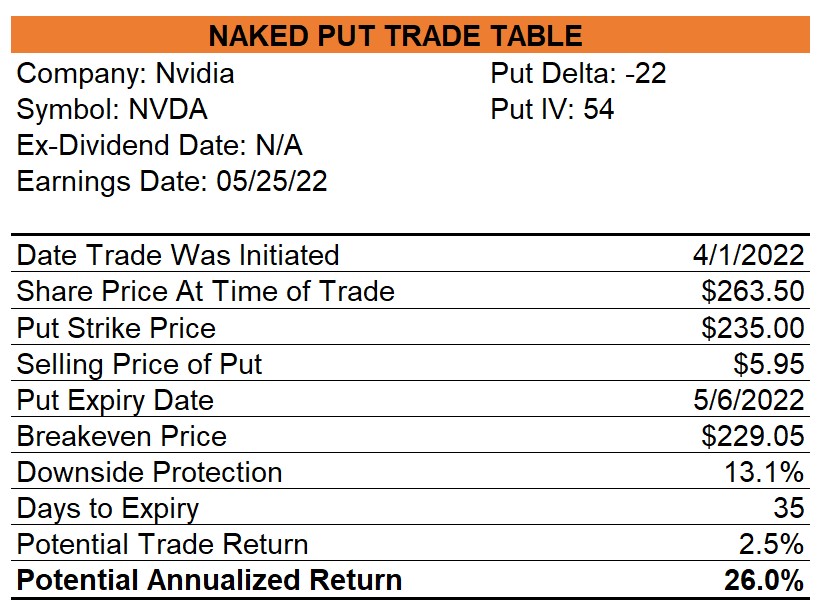 Asset Class Allocations for ETF Investing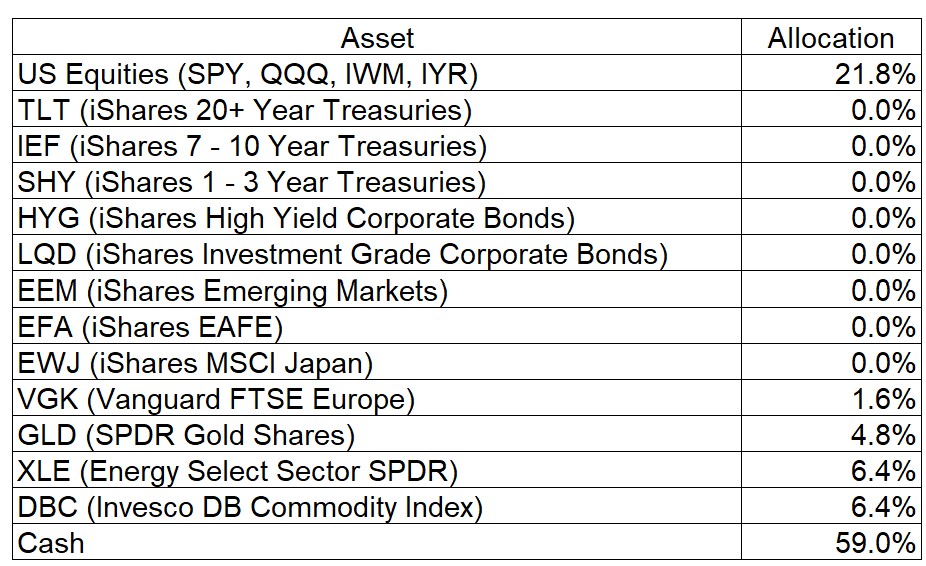 I use trailing stops and, for better or for worse, I have been stopped out of my XLE and DBC positions.