May 23
Brigham Minerals (MNRL) – Shares Purchased
The position size for my purchase of MNRL was 2.1% of my account. At the end of the week, this trade was profitable by 12.5% so I established an 8% trailing stop.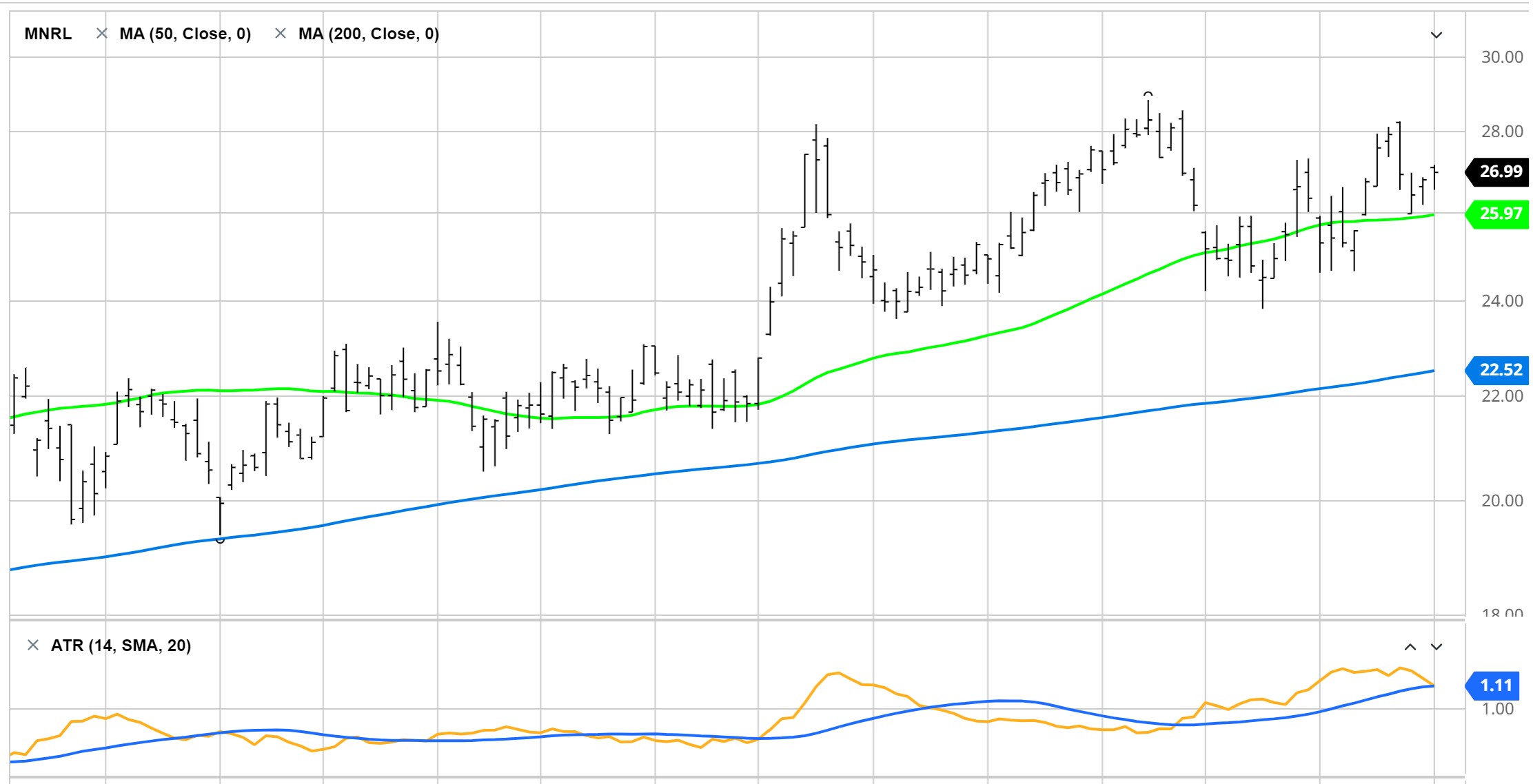 Asset Class Allocations for ETF Investing
My model allocation to cash remains very high at 75.3%. The allocations to XLE and DBC have been very helpful so far this year as both ETF's have performed extraordinarily well which has resulted in a year-to-date return of 8.3% for my asset allocation model.