June 06
Vici Properties (VICI) – Sell Stop Raised
Shares of VICI rose just over $1.00 today closing at $32.45 giving me an open profit of 10.1% in 18 days. I rose my sell stop from $29.83 to $30.83.
June 07
Targa Resources (TRGP) – Sell Stop Raised
Shares of TRGP rose by over 5% today closing at $80.38 giving me an open profit of 12.0% in 27 days so I increased my sell stop to $77.16.
June 09
Targa Resources (TRGP), Vici Properties (VICI), and Reliance Steel (RS) – Sell Stops Triggered
My shares of TRGP were sold early today for $77.08 giving me a profit of 7.4% in 29 days. Later in the day, my shares of VICI were sold for $30.83 providing a profit of 4.6% in 21 days and my shares of RS were sold for $188.70 providing a 2.4% loss in 8 days.
MNRL is the only stock I currently hold for which I have a 19% open profit since purchasing it 18 days ago.
Tactical Asset Allocations
Had the equity markets not dropped so sharply on Friday, my models would have had higher allocations to international equity ETFs. So far this year, the TAA models allocations to cash, DBC and XLE continue to result in a strong outperformance relative to the 60/40 portfolio.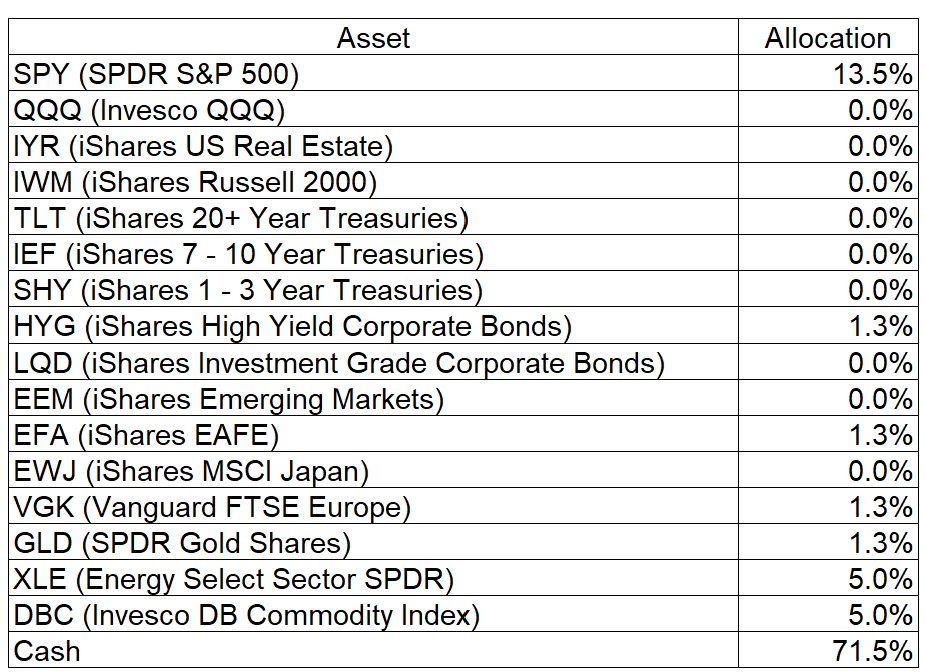 Open Stock Trades
My current open stock trades can always be viewed here.