January 19
SSR Mining (SSRM) – Shares Purchased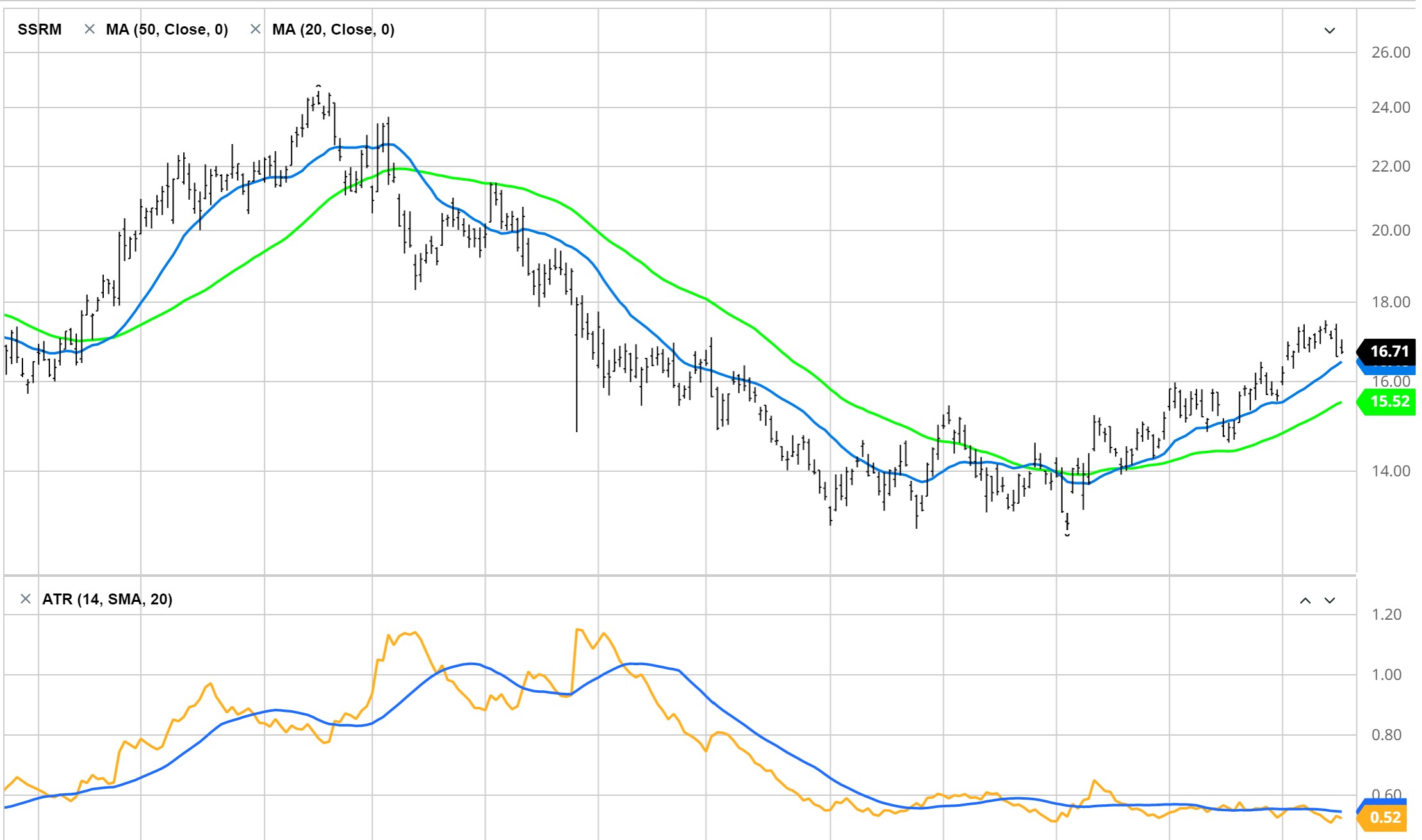 January 20
The covered calls I sold earlier on SPY and XLE expired OTM so none of my shares were called away. Similarly, the puts I sold on GM expired OTM so no shares were assigned to me.
My Tactical Asset Allocation Model
Since I began posting my TAA model weights each week, the difference between the allocations to international equities and US equities was never as high as it is now. What does that mean? All it means is that international equities have higher momentum as calculated by my models than US equities. There is certainly no guarantee that US stocks will underperform international stocks in the near term. As my models allocate to the asset classes that have the highest momentum, the allocations simply reflect that international stocks currently have higher momentum. The rationale behind my models is that higher momentum asset classes will have stronger near-term price performance.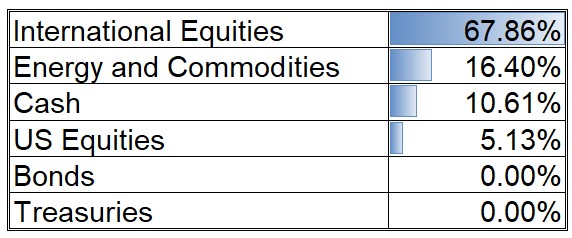 At this point, my TAA model is beating the 60-40 portfolio, the average of eight TAA ETFs, and the Barclay Hedge Fund Index. That is based on the total return from November 2021 to now. Not only does my model have the highest return it also has the lowest drawdown. The obvious caveat, of course, is that the comparison period is short and that no conclusions can be drawn.
Open Stock Positions
I currently hold two stocks, FANG and SSRM, and have no open option trades.