As far as FinTwit is concerned, some bull markets may have just started. On January 12, Walter Deemer posted on Twitter "The stock market generated Breakaway Momentum today for the 25th time since 1945" which he later followed with "And as icing on the cake, we also got a Whaley Breadth Thrust today". He is referring to the US stock market. There are many other market technicians pointing to constructive charts that indicate the odds are in favour of bull moves in a number of asset classes.
For those with an interest in crypto, Bitcoin made a very strong 24% move from around $16,500 to around $20,500.

As you will see at the end of this post, my model had a significant decline in the allocation to cash and that allocation has gone to equities but not US equities. My model now has a substantial allocation to EFA. The chart below indicates how much stronger EFA has been than the Nasdaq recently.

January 11
Valero Energy (VLO) – Shares Sold
Based on a time stop of 30 days, I sold VLO at $134.88 for an 11.9% gain.
SPY – Sold Covered Calls
I sold Jan-20 $407.00 calls today.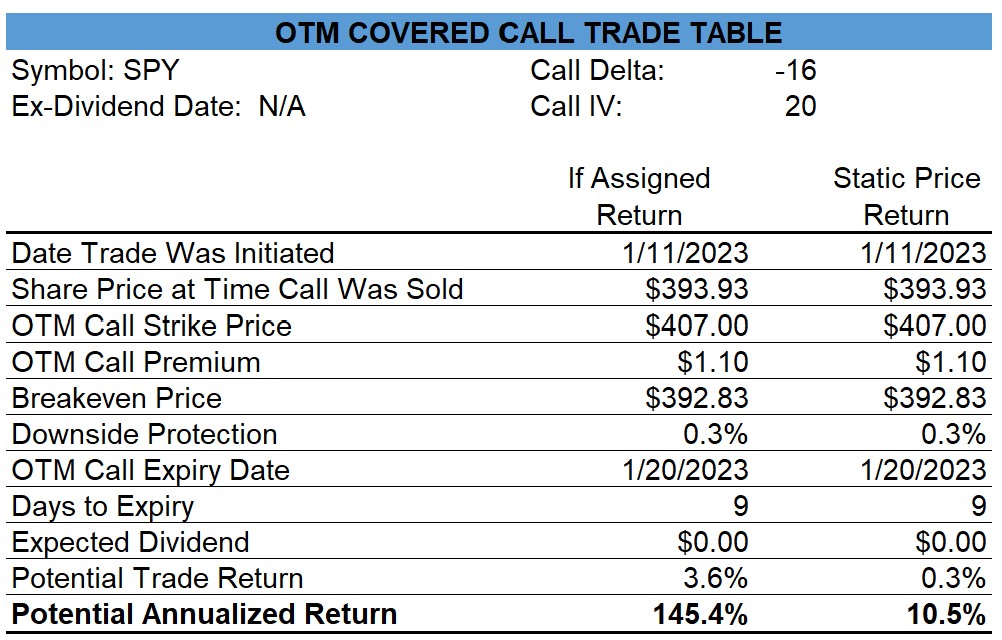 My Tactical Asset Allocation Model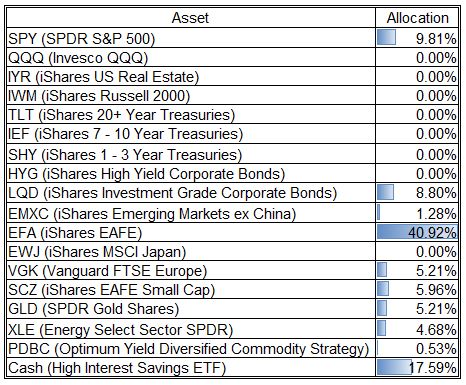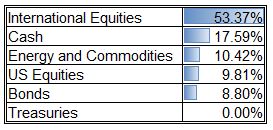 January 15 
I decided to make some internal changes to my model and am posting revised allocations.