October 11
Docusign (DOCU) – Sold Naked Puts
I sold naked puts on Docusign and since I already have an open covered call trade on this stock, I now have established a covered strangle.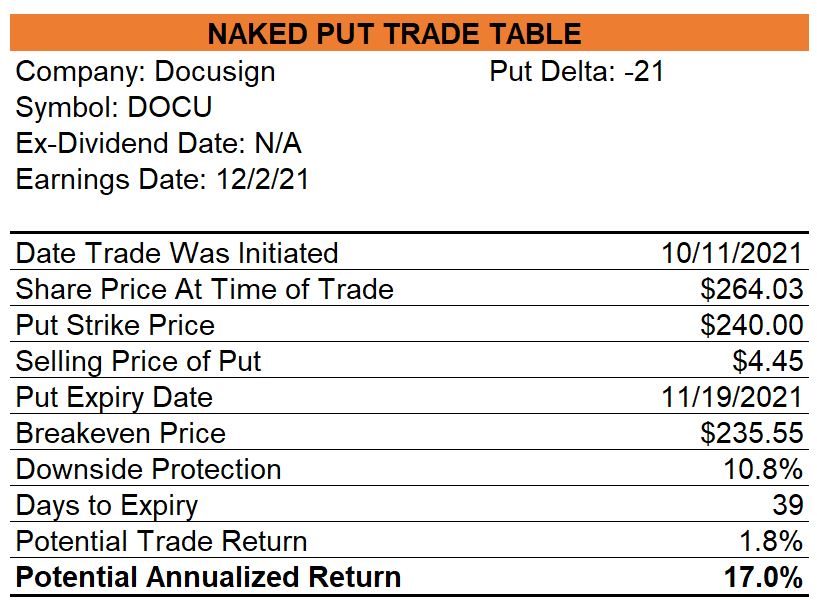 October 15
Medtronic (MDT) – Opened Covered Calls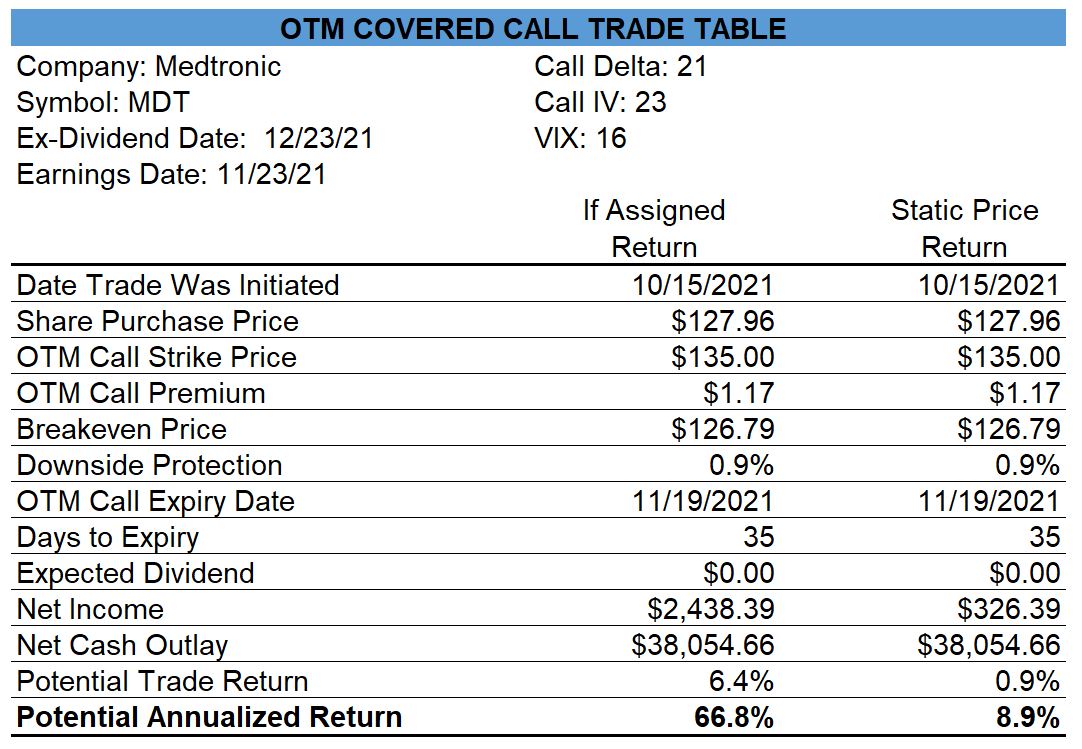 SPY – Opened Naked Puts
As I chose to not open covered calls with stocks that have earnings reports due before the November 19 monthly options expiry date, in order to get to my total portfolio allocation to US equities I sold naked puts on SPY.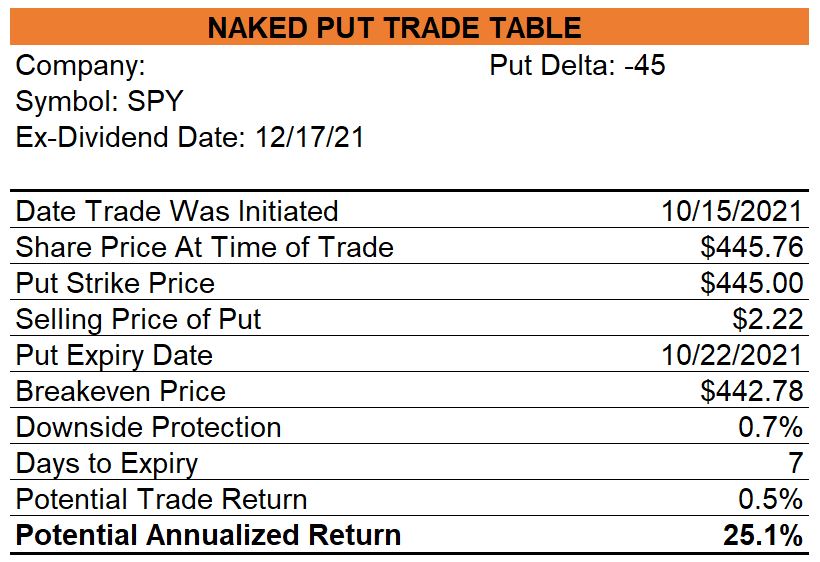 Open Trades
My open naked put and covered call trades can always be viewed here.