Trader Education
While browsing through the TraderLion videos on YouTube recently, I noticed the one with Dr. Eric Wish which I watched in entirety and may watch again as it provides so much valuable stock chart information for traders. Do yourself a favour and watch the video and visit the Wishing Wealth blog.
TraderLion Video Interview with Dr. Eric Wish: Link
Wishing Wealth Blog: Link
October 25
Nvidia (NVDA) – Closed Naked Puts
I bought back the Nov-12 $185.00 puts that I sold on October 08 resulting in a profitable trade with a 21.6% annualized return. This trade converts the covered short strangle trade to a covered call trade.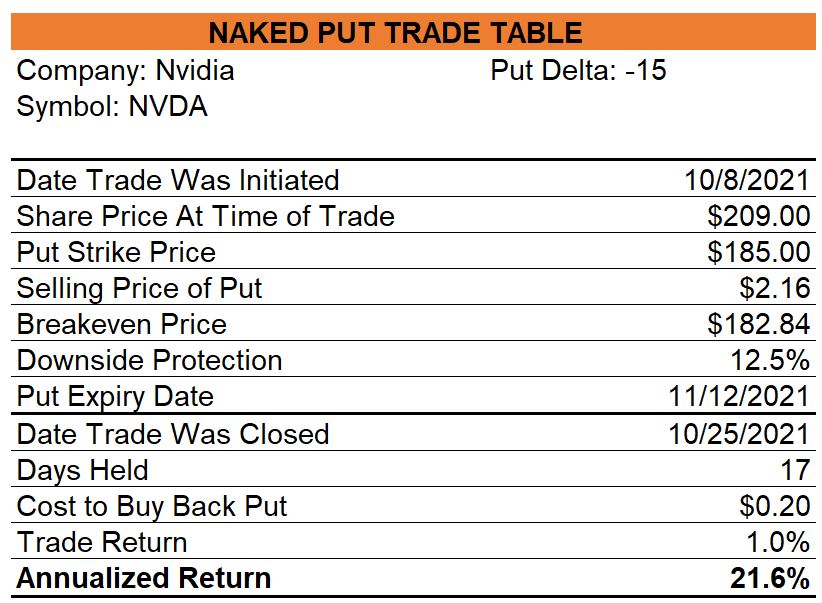 Crowdstrike Holdings (CRWD) – Opened Naked Puts
I had a covered call trade on with Crowdstrike and since the share price was a little on the weak side today, I sold Nov-19 $257.50 naked puts to establish a covered short strangle trade.

October 26
AMD (AMD) – Opened Naked Puts

October 27
Docusign (DOCU) – Closed Naked Puts
The price of DOCU moved up enough that it made sense for me to close my naked puts early and capture a 34.1% annualized profit.

October 28
Schlumberger (SLB) – Opened Covered Calls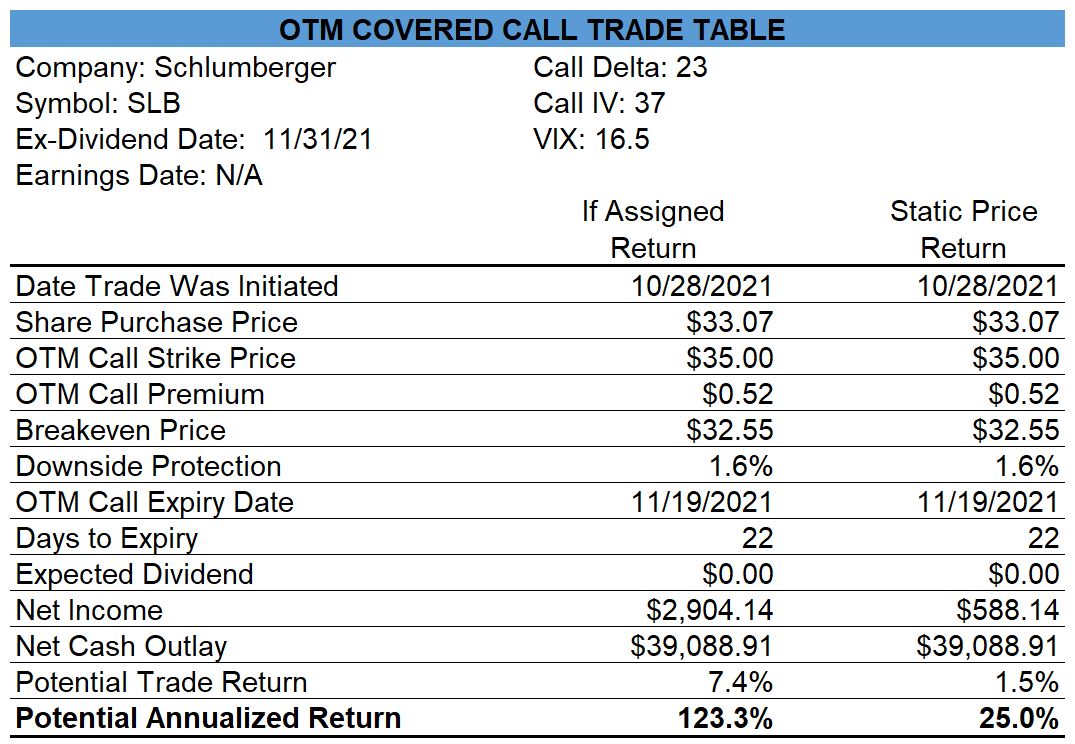 October 29
Schlumberger (SLB) – Sold Naked Puts to Establish Covered Short Strangles
The price of Schlumberger dropped by more than 1% in the morning so I sold naked puts.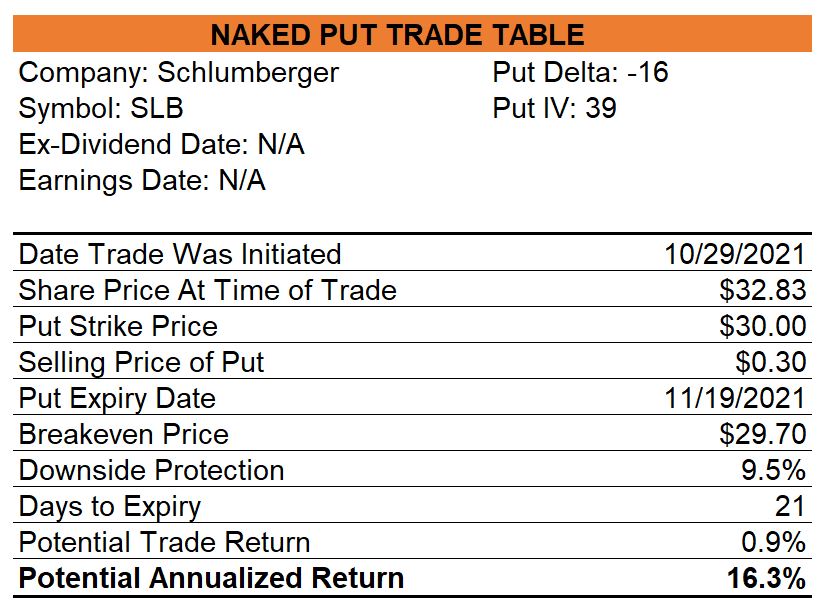 Baker Hughes (BKR) – Opened Covered Calls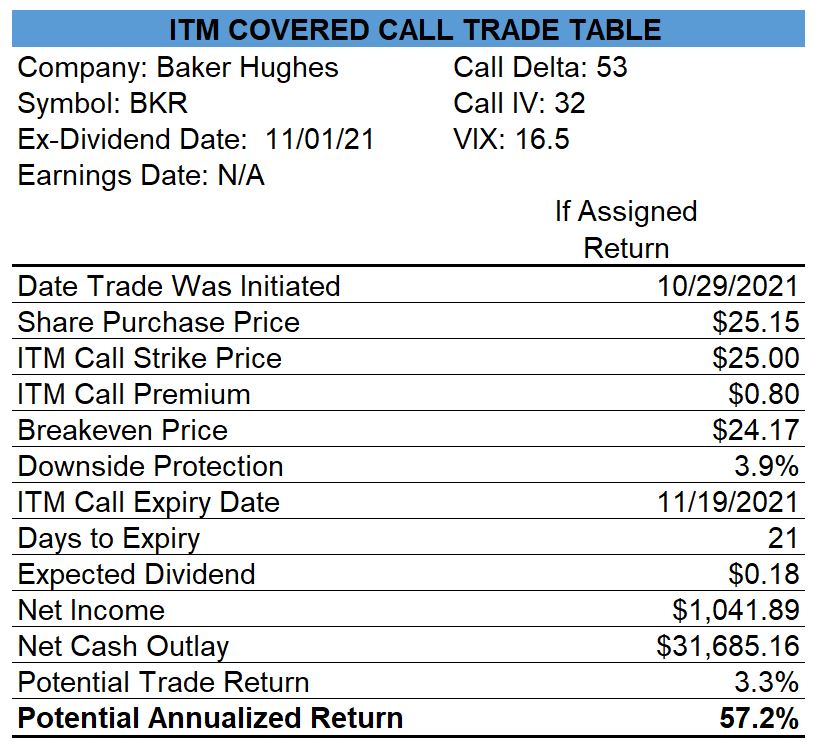 Open Trades
My open naked put and covered call trades can always be viewed here.