Trader Education
Richard Moglen of the TraderLion podcast interviewed long-time stock trader David Ryan recently and posted the video on YouTube. My style of trading isn't similar to David's and perhaps yours isn't either but that doesn't mean that we can't take some great tips from the conversation.
TraderLion Video Interview with David Ryan: Link
November 03
General Motors (GM) – Opened Covered Calls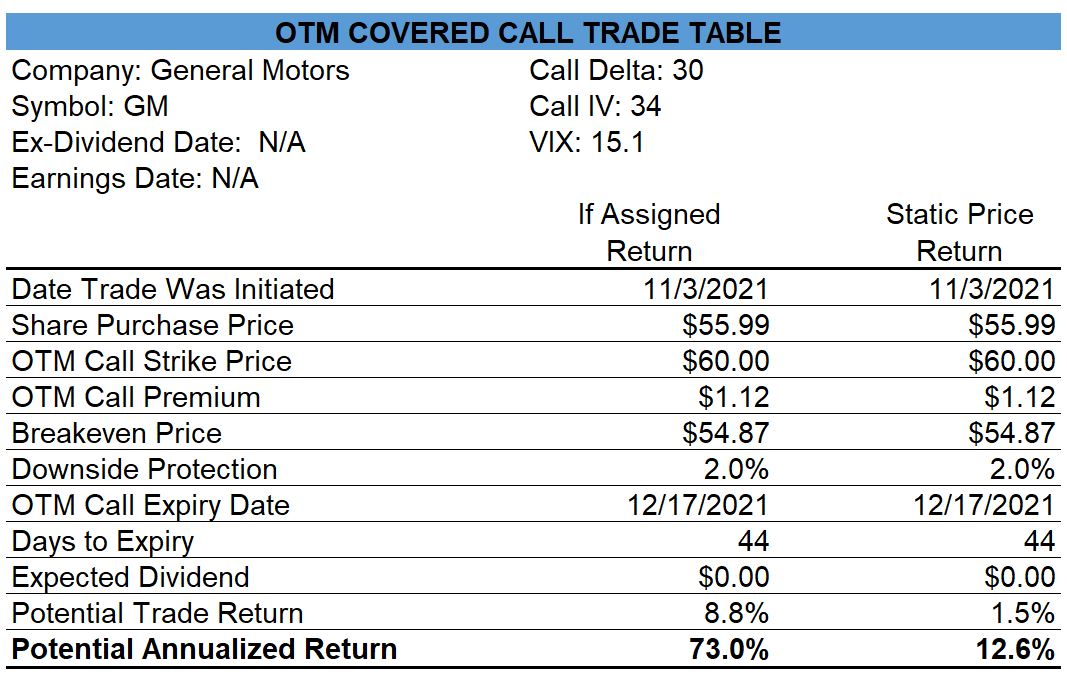 November 05, 2021
Square (SQ) – Opened Naked Puts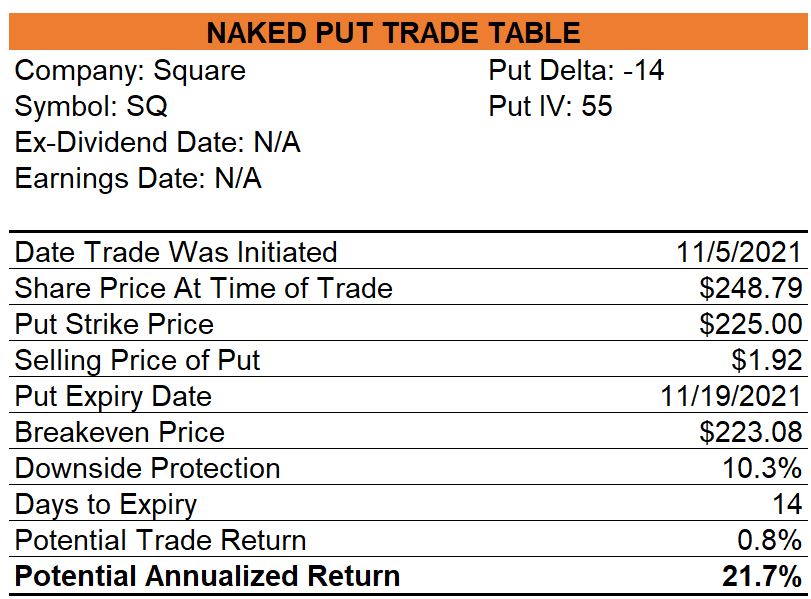 Alcoa (AA) – Opened Covered Calls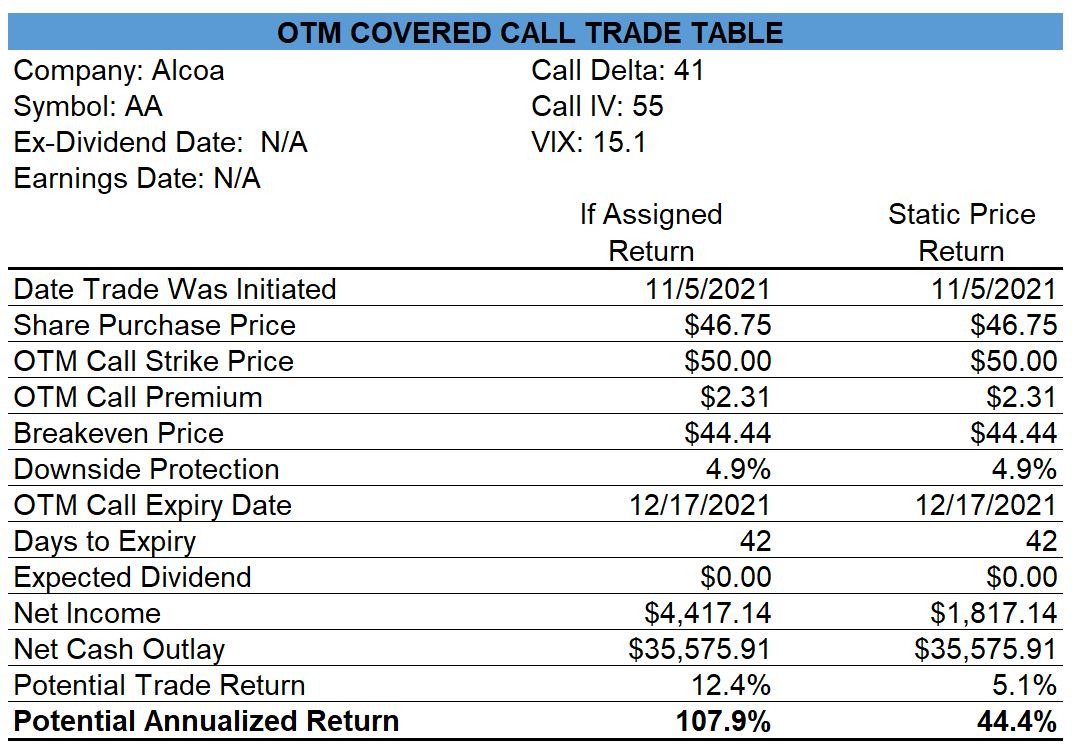 2021 Covered Call Trade Performance Update
I have posted 81 covered call trades here on my site so far in 2021 and I am pleased with my trading performance. As I have stated before, I fully understand the value of the saying "Never confuse a bull market with brains" and the US stock market this year has been an easy one to generate very good returns in. I do compare my covered call trades with holding SPY and my trades have generated better returns so it appears my methodology is working as it should.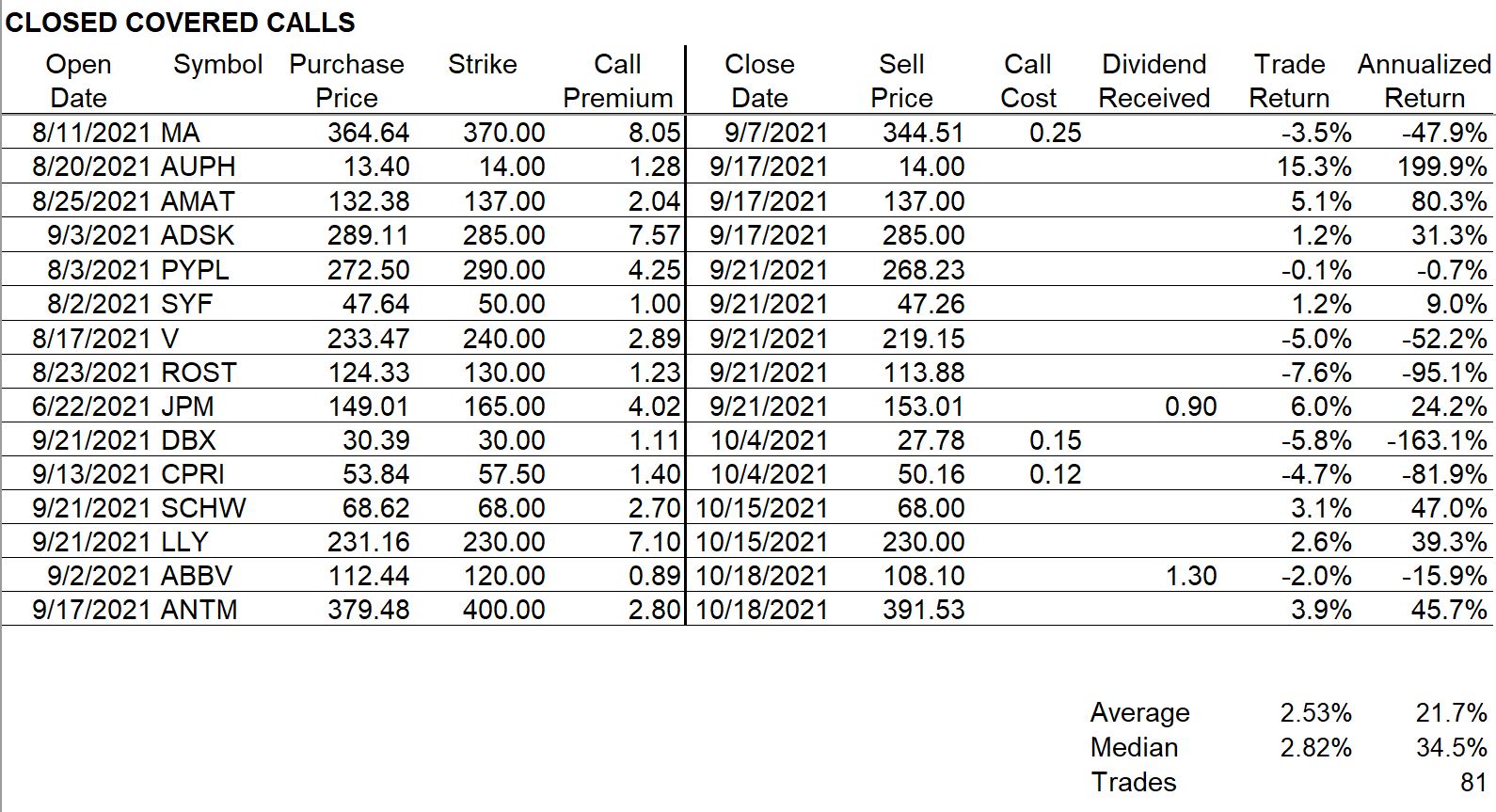 2021 Naked Put Trade Performance Update
I don't aim to generate quite as good returns with my naked put trades as I do with my covered calls. Sometimes the naked puts are one side of a short covered strangle and other times they are simply the synthetic equivalent of a covered call. Again, this has been an easy year to generate great returns.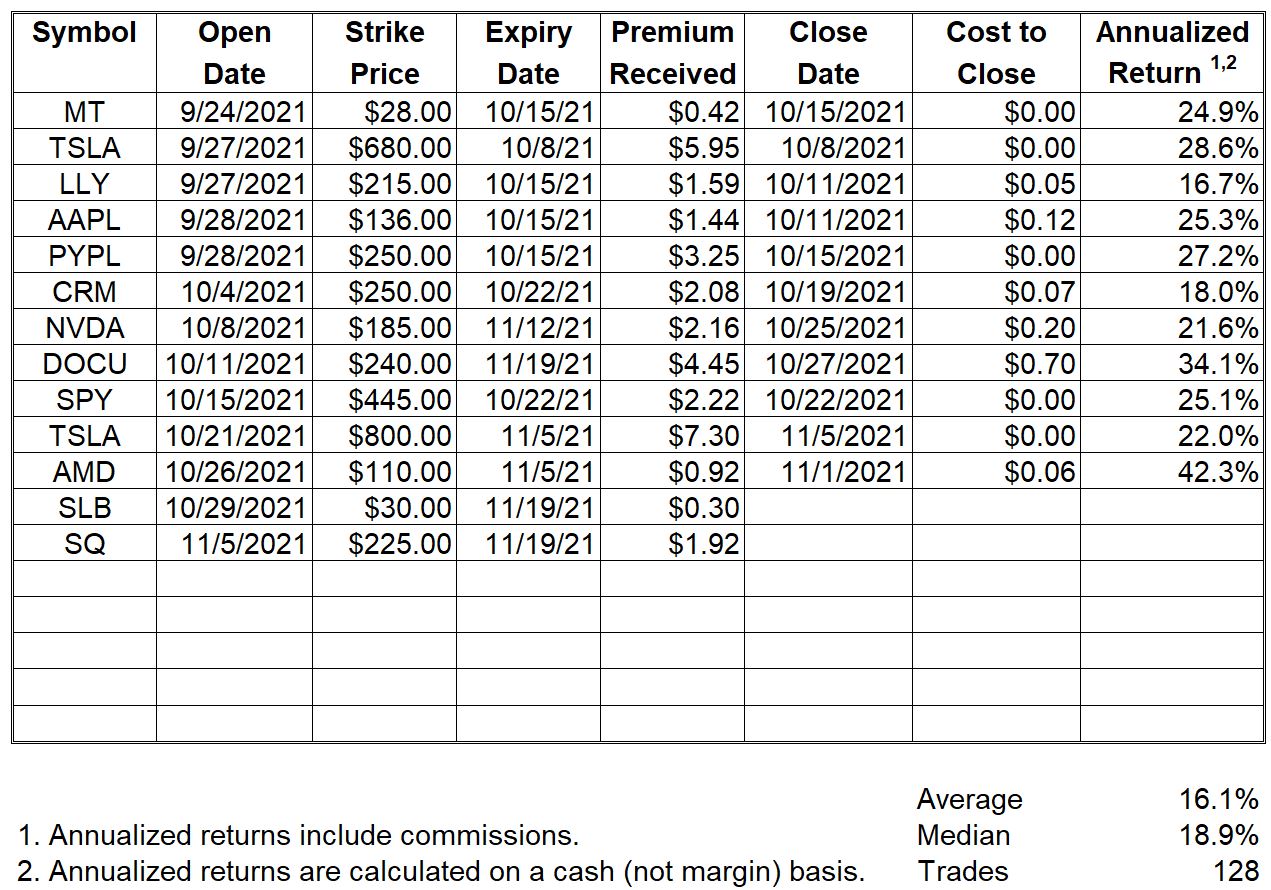 Open Trades
My open naked put and covered call trades can always be viewed here.