October 08
Caesars Entertainment (CZR) – Opened Naked Puts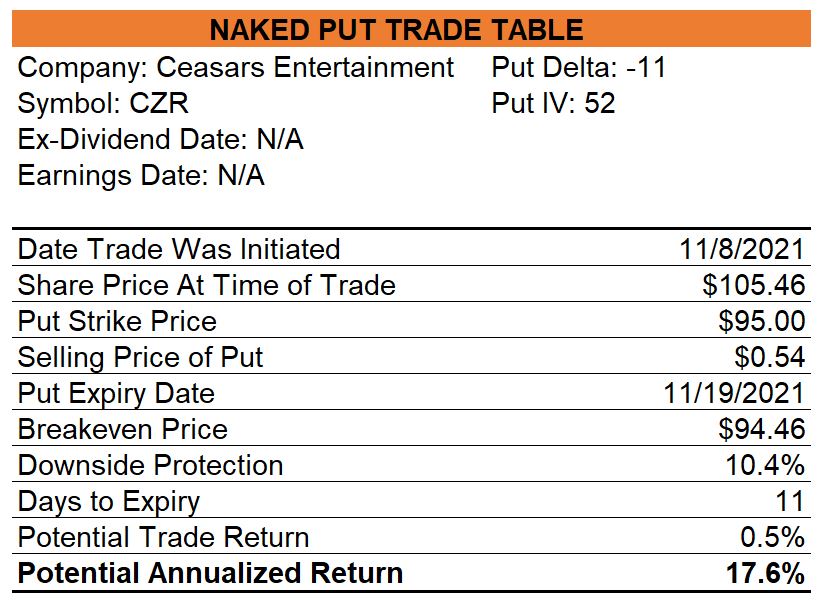 October 09
The US stock markets declined today so I sold naked puts on GM and Alcoa. As I established covered call trades on both of those stocks last week, the addition of naked puts creates short covered strangles.
General Motors (GM) – Opened Naked Puts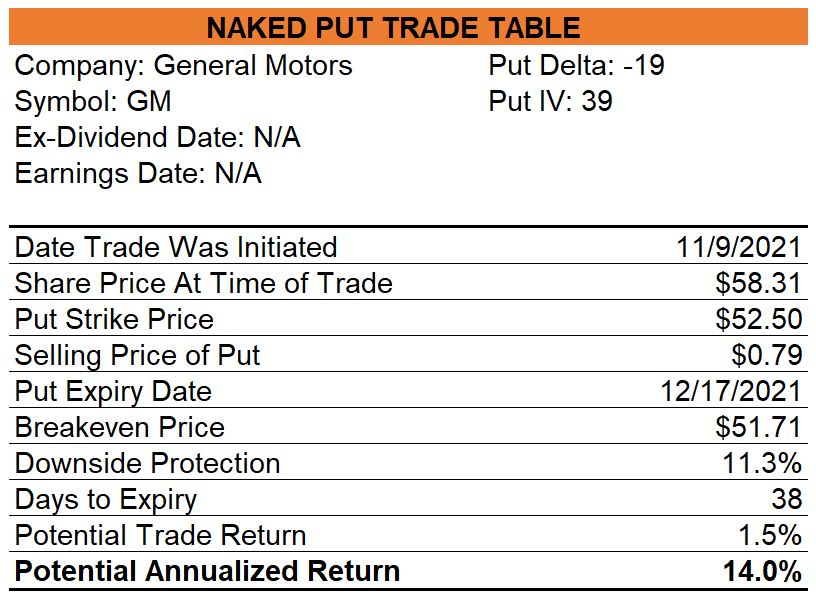 Alcoa (AA) – Opened Naked Puts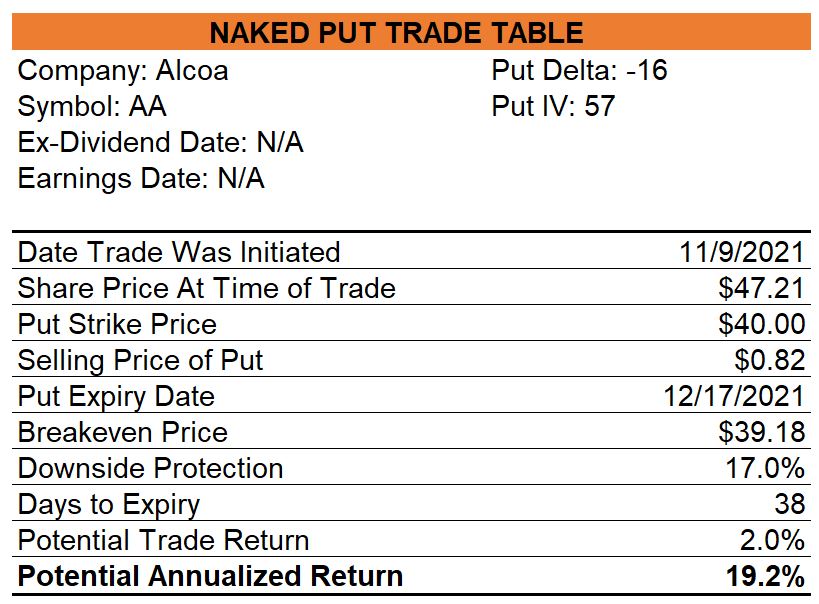 November 11
Docusign (DOCU) – Closed Covered Calls
The share price for Docusign had declined enough since my purchase that I chose to close my trade and take the loss.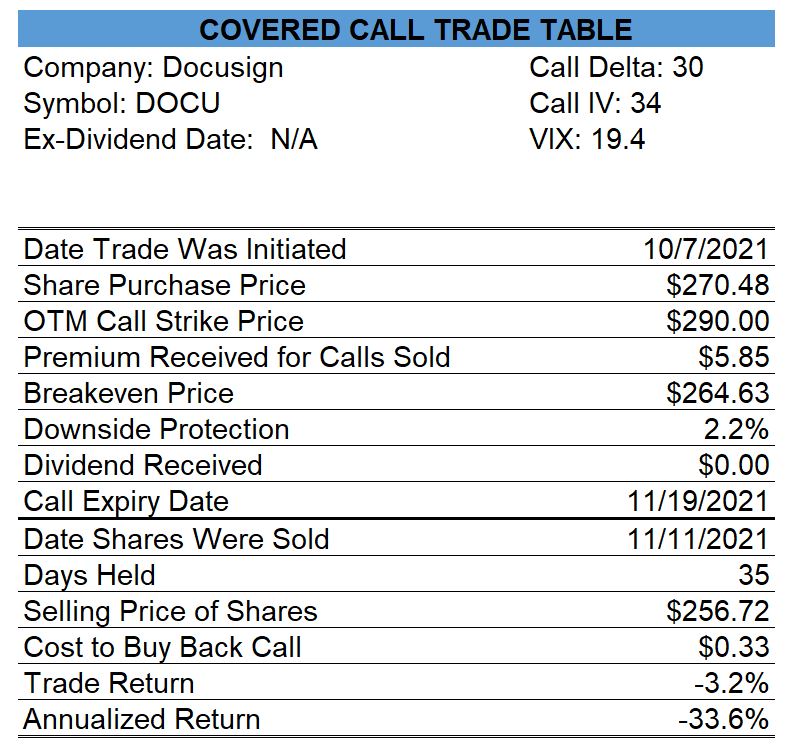 Constellium N.V. (CSTM) and Digital Turbine (APPS) – Bought Shares
CSTM and APPS passed my covered calls screen but they also passed an additional filter which, based on my ongoing analysis of past trades, led me to decide that they have the potential to increase enough in price that selling calls would be a mistake. Therefore, I am going to hold the shares for 30 days and then sell them if they do not pass my screen at that time.