November 15
Cedar Fair (FUN) – Purchased Shares at $47.51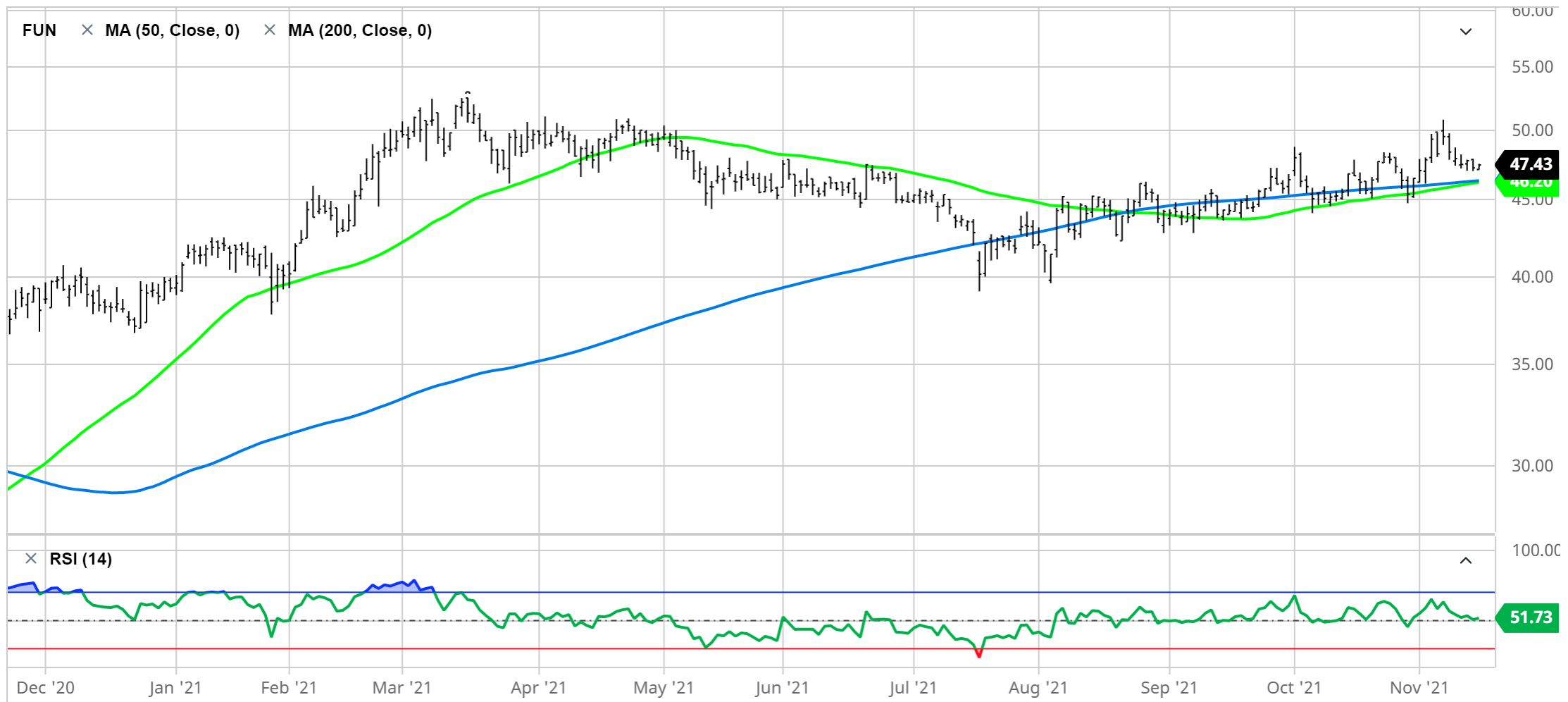 November 16
Tesla (TSLA) – Opened Naked Puts
Tesla shares recently spiked up to over $1,200 but are currently trading around $1,039 so I feel comfortable selling low delta, short-duration puts.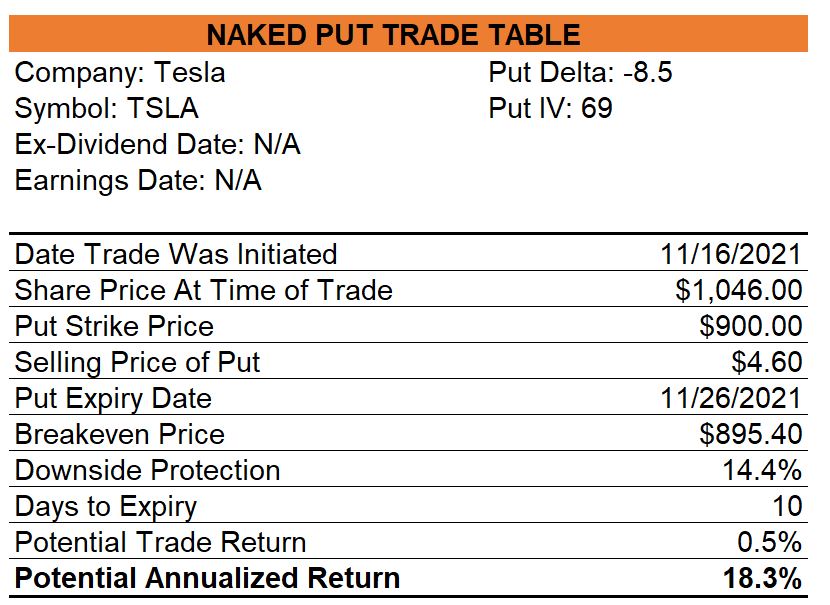 November 17
Facebook (FB) – Purchased Shares at $343.58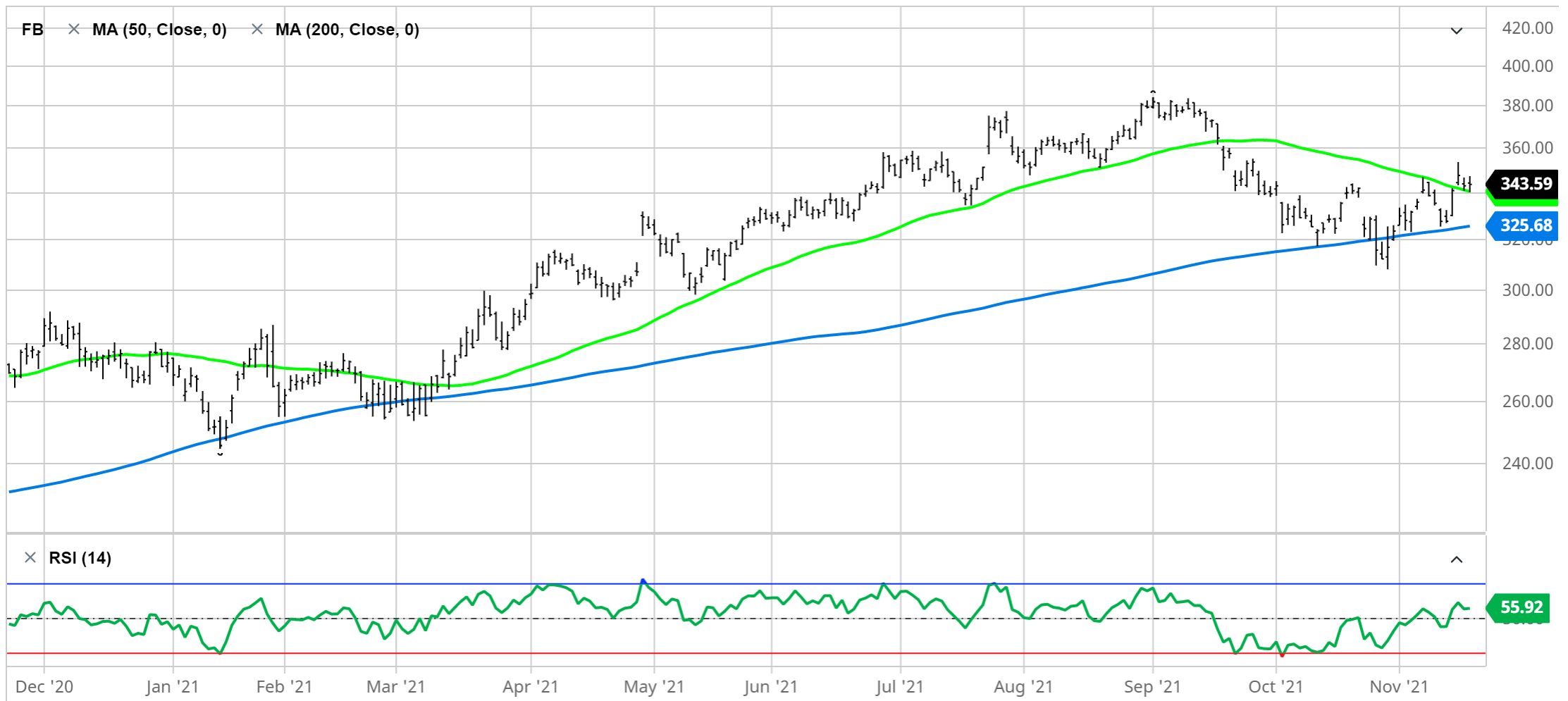 Digital Turbine (APPS) – Sold Shares Held
My first closed equity trade for shares purchased with no calls sold was a disappointing one as the trade lost 10.2% in six days. I set up a 10% trailing stop on my holding of APPS and that stop was triggered today. The basis of the stock selection is solid and I know that trade results like this will happen.  The recent history of the strategy I am using provides individual trade returns ranging from -11% to 40% so this trade was at the extreme end of likely losses. Onto the next trade.
November 18
Teck Resources (TECK) – Purchased Shares at $26.25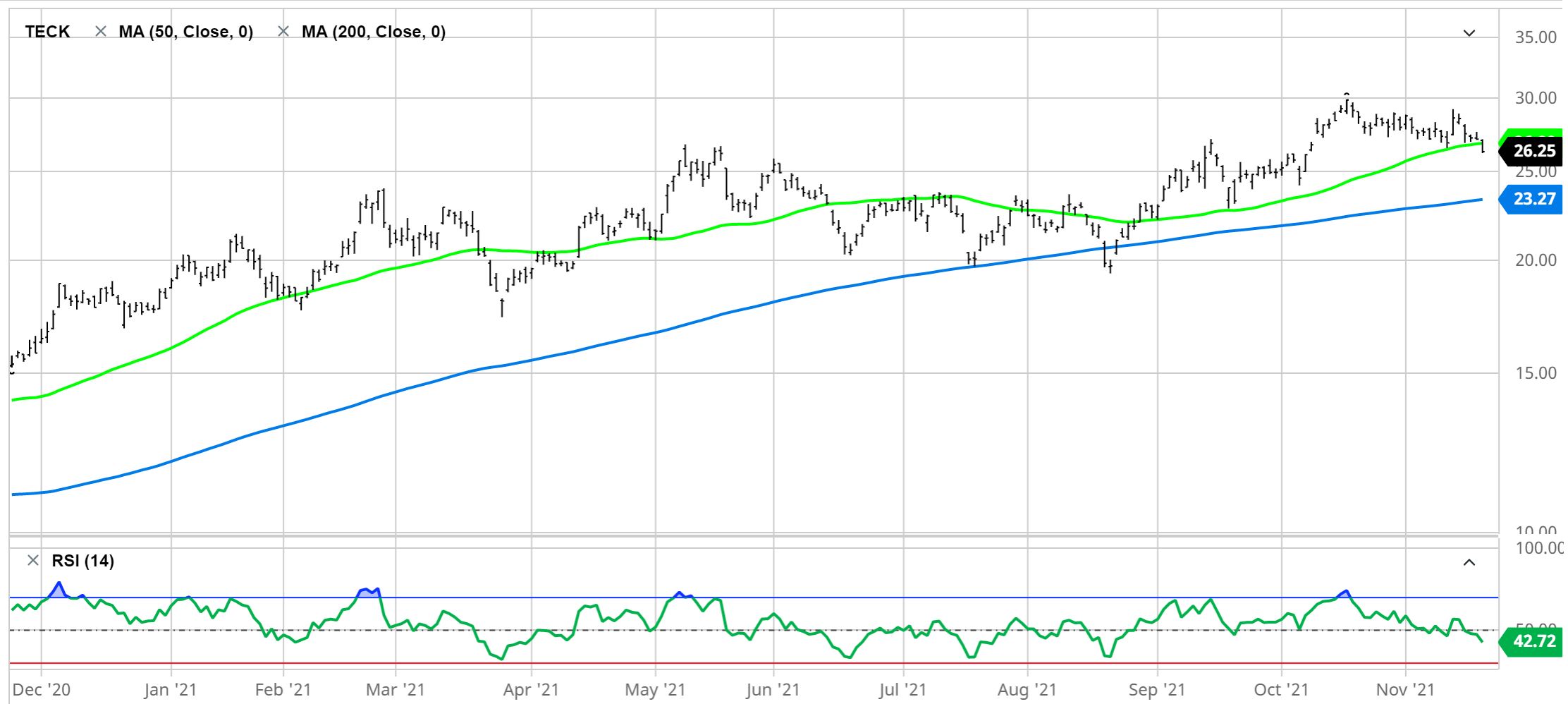 November 19
I had four calls expiry OTM this evening so I will decide next week on whether to sell the stocks and close the trades or keep the stocks and sell December calls.
I closed several naked put trades just before the close today. My updated naked put trade table is presented below.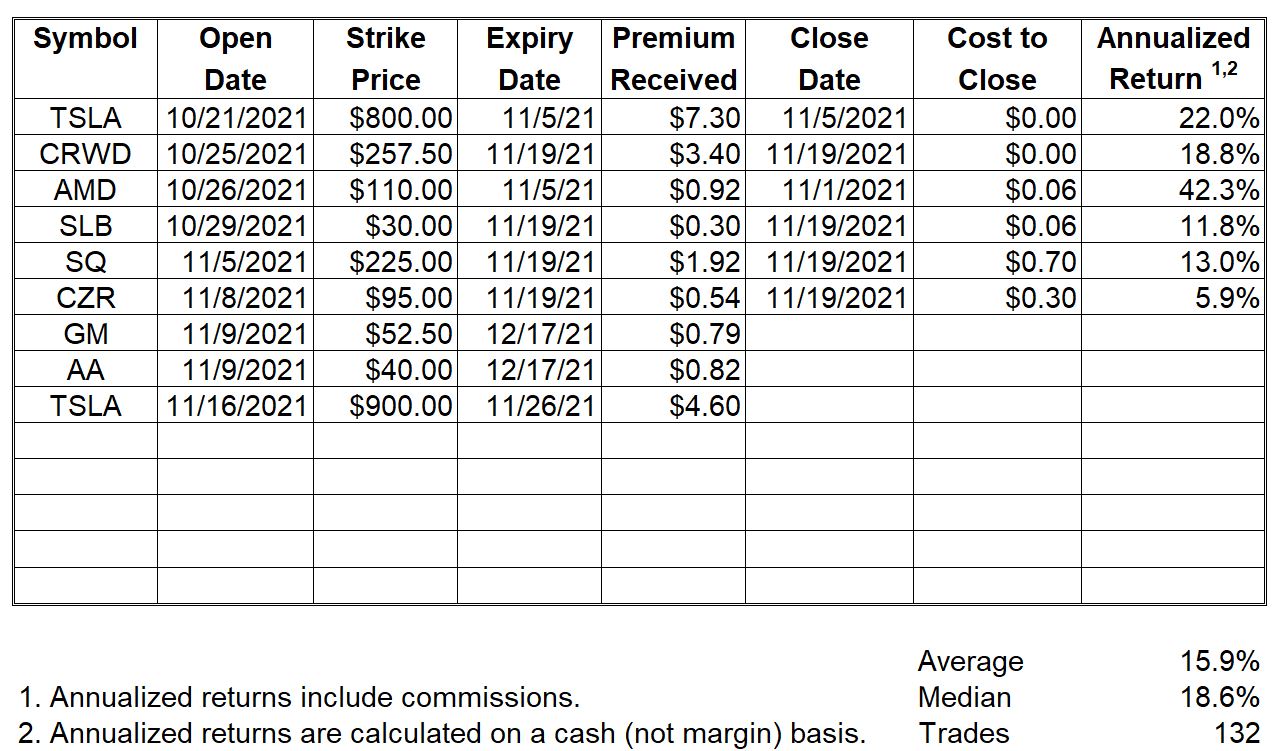 Open Trades
My open trades can always be viewed here.