For the week ending July 08, it's a repeat of recent weeks – I haven't opened any new stock trades as no stocks have passed my screens. That makes for rather dull posts on my part but I have rules to follow for entering trades.
Tactical Asset Allocation
My TAA model has an even higher cash allocation than last week elevating it to the highest yet.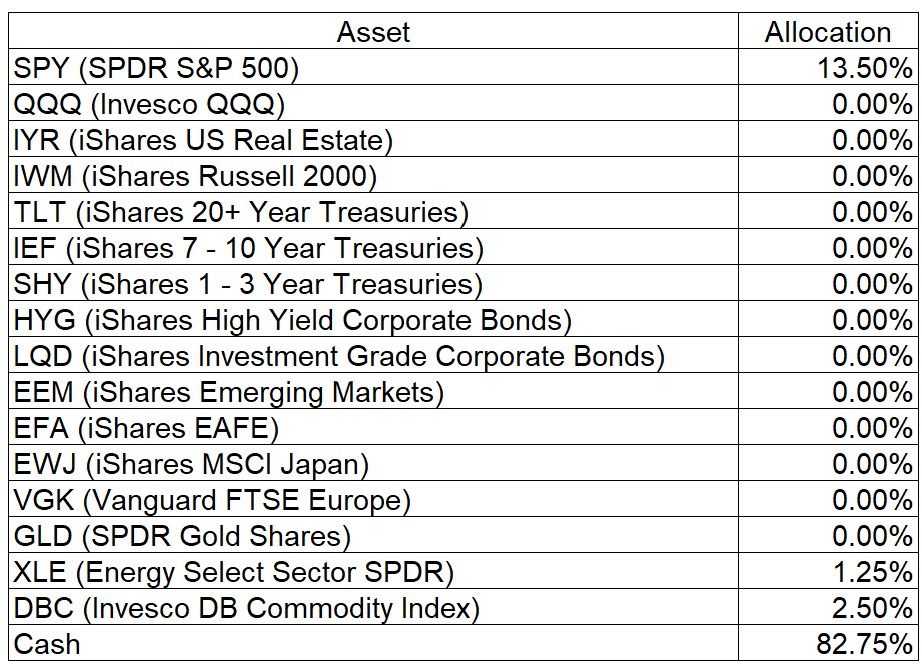 Interesting Reads
Calling for Yield – Steve Abramowitz