The 60/40 portfolio is now down almost 18% YTD. My model portfolio is down 9.2% in comparison. For anyone who retired in the past year, this drawdown may be unsettling. It is possible that good news is just around the corner if the 4-year Presidential Election Cycle plays out.
The following chart from a recent post at  All Star Charts illustrates where we are in the 4-year cycle. Maybe, just maybe, the equity markets will soon be on an upwards trajectory.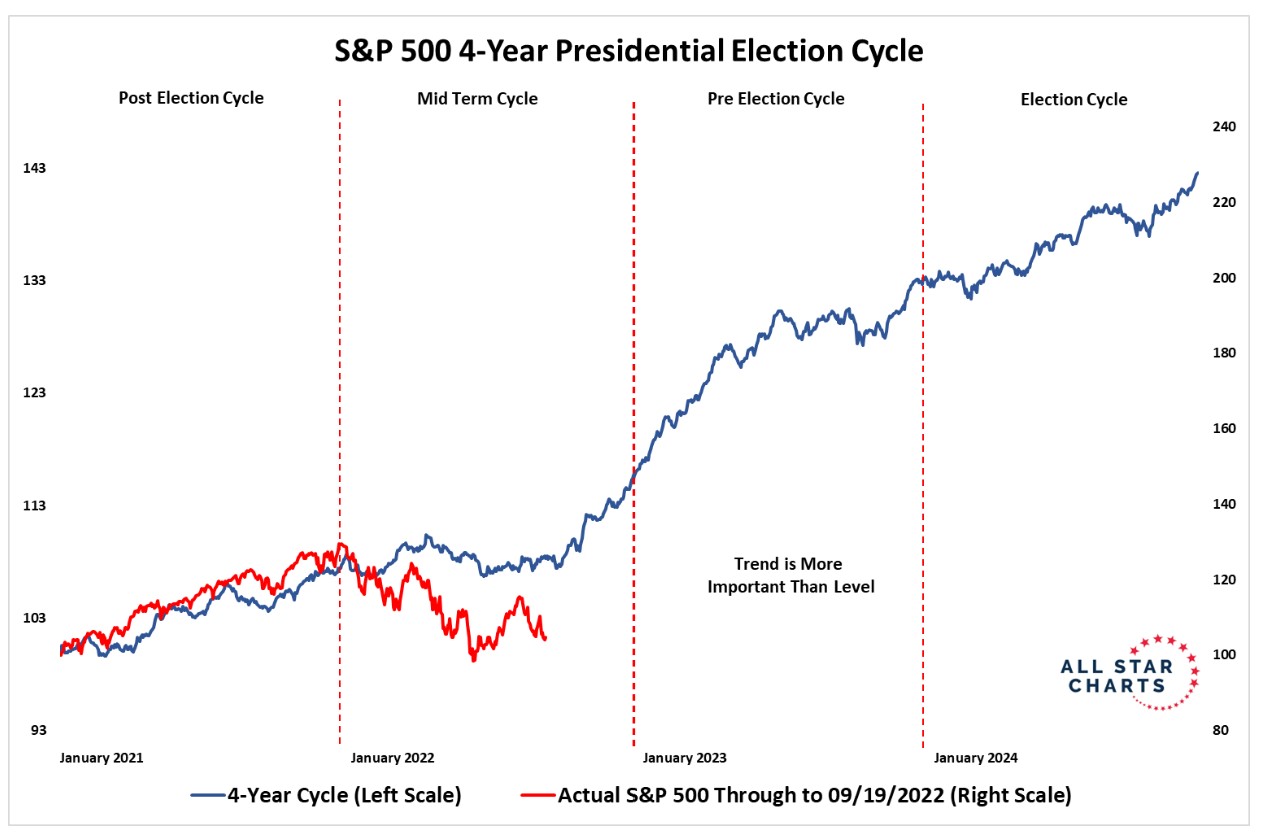 This article at Investopedia provides more discussion about the 4-year Presidential cycle.
Tactical Asset Allocations
The cash allocation of my models has increased again this week and now stands at 81.2%.