2022 will be remembered by many investors as a difficult year with regard to investment performance. Over 90% of ETFs are showing a loss year-to-date. The Barclay Hedge Fund Index was down 7% at the end of November.  The 60-40 portfolio is currently down 16.2% YTD. As for my TAA model, it is down 8.0% YTD. Lower drawdowns as compared to the 60-40 model are a characteristic of tactical asset allocation and one of the reasons why I use TAA.
Are lower prices necessarily a bad thing? Well, it depends on where in your investing life you are. If you are young and invest on a regular basis, lower prices for assets that you are purchasing are what you want. On the other end of the spectrum, if you are retired and are selling investments on a regular basis for income to live off then you want higher prices.
December 20
SPY – Sold Covered Calls
I sold Jan-06 $397.00 calls on a portion of my SPY holding.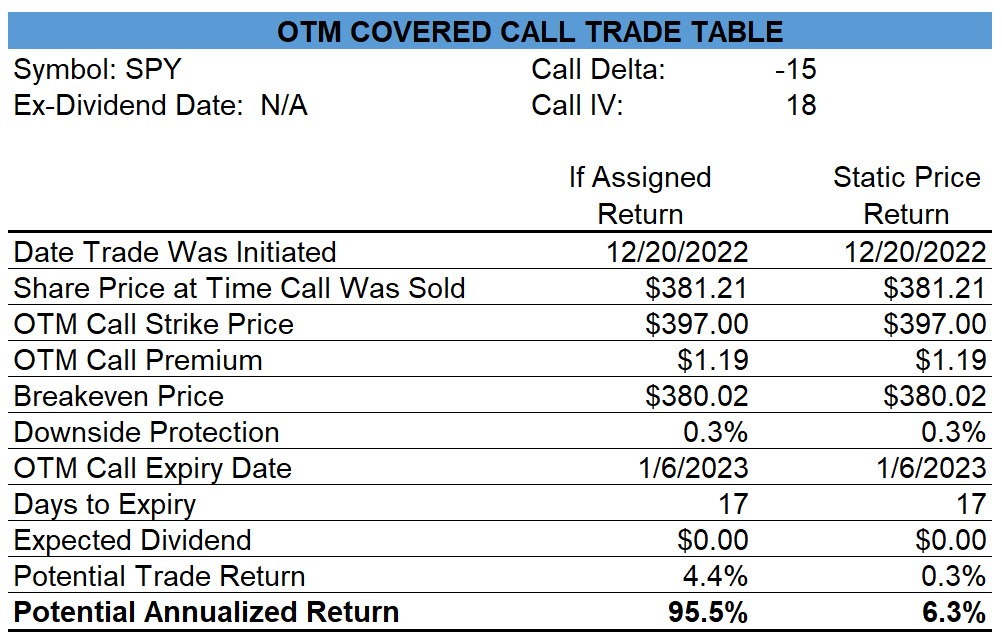 Marriott Vacations (VAC) – Sell Stop Triggered
My sell stop for VAC was triggered and my shares were sold at $133.41 for a 6.5% loss.
My Tactical Asset Allocation Model
The allocation to cash has risen this past week and the allocation to international equities continues to be much higher than to US equities. Bonds now have a higher allocation than US equities (14.4% vs 9.7%)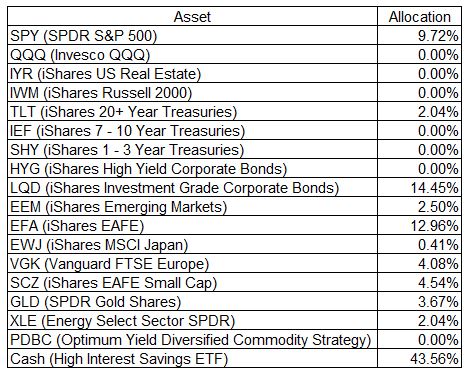 Open Trades
My open stock trades can be viewed here.